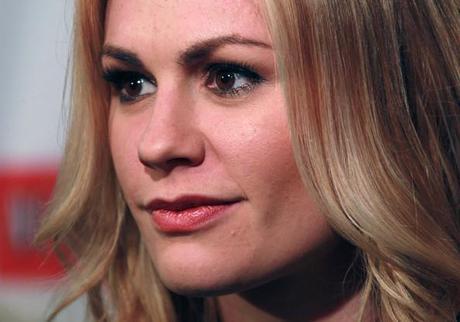 On the heels of announcing that Anna Paquin's (Sookie Stackhouse) film Margaret will be receiving an additional screening in New York comes the news that Paquin has been nominated for the film across the pond. Reuters issued a report today detailing the nominees for the London Film Circle Critics Awards. The awards are usually given out later than some of the bigger ceremonies here in the United States but according to the report, they will be given out earlier so as to be a true part of awards season.
Anna has been nominated in the actress of the year category by the London Film Critics Circle for her role in Margaret.  She is nominated aside actresses Meryl Streep, Kirsten Dunst, Michelle Williams and Tilda Swinton.
Margaret's director Kenneth Lonergan also grabbed a Screenwriter of the Year award for penning the story.
The awards ceremony will be held January 19th, 2012.
Congratulations Anna!
Source: Reuters.com- "Drive, Tinker Tailor Top London Critics Nominations"
Image Credit: David Livingston, Getty Images