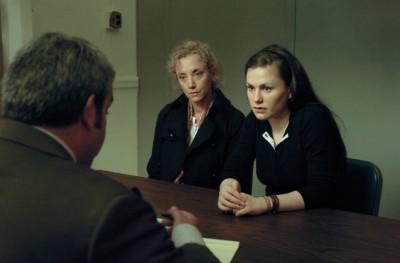 J. Smith-Cameron and Anna in a scene in Margaret
Congratulations to Anna Paquin and J. Smith-Cameron (Melinda Mickens) for both picking up a International Cinephile Society Award for their parts in the film 'Margaret'.
Anna won the award for Best Actress and J. For Best Supporting Actress.
Formed in 2003, the International Cinephile Society is an online group made up of approximately 80 accredited journalists, film scholars, historians and other industry professionals who cover film festivals and events on five continents. Each year the ICS honors the finest in American and international cinema.
Photo credit: IMDB