By Susan Duclos
While much of the reporting about Barack Obama's trip to South Africa, is focusing on
Obama's pledge of $7 billion
to help combat frequent power blackouts in sub-Saharan Africa, much of the reporting downplays or completely ignores the anti-Obama protests raging throughout the country.
In the video below it describes those protests with protesters burning pictures of Obama and calling him a killer.
[WATCH]
- The protest against visiting US President
Barack Obama
turns violent
in South Africa, with police firing at demonstrators.
Key quote from
another report
of the protests- "I feel my rights are being infringed," said 24-year-old Bilaal Qibr, who was at the protest. "We can't protest anymore. Personally, I feel like this is an extension of the U.S."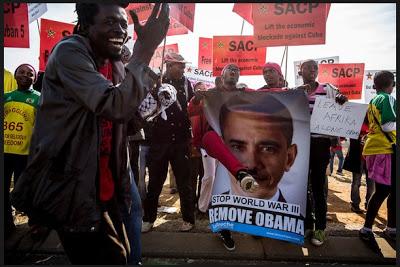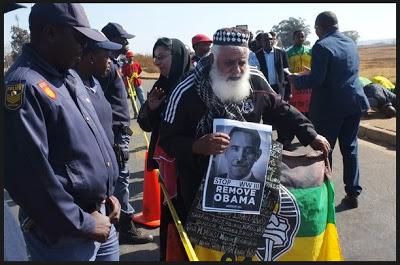 Photo credit- New York Times