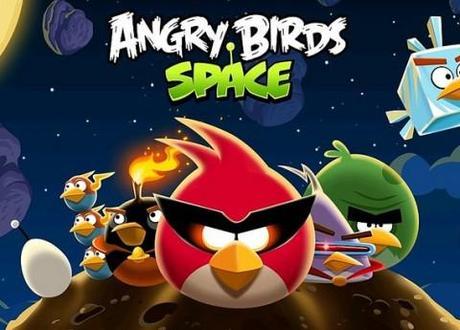 Angry Birds go into orbit as latest game goes straight to number 1. Photo credit: Sham Hardy http://www.flickr.com/photos/xshamx/7005320063/
Within hours of its release on Thursday, Angry Birds Space, the latest offering from Finnish company Roxio, was the number one paid-for app on iTunes and #angrybirdsspace was trending on Twitter.
But will this new game – made with the help of the US's NASA programme – have what it takes to retain Angry Birds fans or will it just be the same old birds, dressed in different outfits? And with other merchandize including T-shirts, toys, TV shows on Nickelodeon, a companion book by National Geographic, and a tie-in with Wal-Mart, are consumers more likely to get angry with the birds and want a little space?
The most downloaded game in history. Angry Birds has been downloaded 700 million times since it first launched in December 2009 and Rovio is now estimated to be worth £5.6 billion. Marketing chief Peter Vesterbacka said that Rovio "want to make Angry Birds a permanent part of pop culture" and compared the brand to Nintendo's Mario and Sanrio's Hello Kitty, reported Rob Waugh in the Daily Mail.
They're even opening theme parks! Angry Birds themed activity parks are planned for the UK, according to Daily Mail. Emma Barnett reported in the Telegraph that the first such "activity park" will open in Finland in April. Visitors will "gain access to additional content, rewards and special features such as the latest bird".
Give us some space? Angry Birds Space is the fourth Angry Birds game in two years, following on from Angry Birds, Angry Birds Seasons and Angry Birds Rio. But, as Andrew Koziara asked on appolicious.com: "[D]oes it usher in a new era of avian anger, or are these slingshot bombardments getting a bit old?"
How the Birds get Angry enough to go Galactic: According to the sales blurb: "After a giant claw kidnaps their eggs, the Angry Birds chase it into a wormhole and find themselves floating in a strange new galaxy – surrounded by space pigs! Luckily the Angry Birds have super powers of their own…"
More challenging, gravity-defying moves. So, what's new? Angry Birds has always been a physics game, explained Giles Turnbull on Cult of Mac. But this time it's astral physics, with zero gravity. "You still have the birds, and you still have the pigs. But this time the pigs have built their ridiculous fortresses on planets, moons and asteroids, and each of these has its own gravity field. In empty space, your birds will fly in a straight line. But as soon as they hit a gravity field, they get pulled inwards… And that's where you suddenly find yourself having to think in multiple dimensions." With that in mind, Stephen Totilo on Kotaku claimed that Angry Birds Space will "make you feel like a physics genius."
Learn about space? Beyond entertaining you, Rovio also wants to educate you, along with NASA, who said in a press release: "This collaboration began with a simple Twitter exchange about birds and pigs in space, and it has grown into a tremendous outreach and education opportunity… This ongoing collaboration with Rovio and Angry Birds is an exciting way to get people engaged with NASA's missions of exploration and discovery, and get students energized about future careers in science and technology."
NASA Astronaut Don Pettit announces the launch of Angry Birds Space from the International Space Station – and shows how Angry Birds might work in real zero gravity.

More Angry Birds

The Seven Stages of Angry Birds (addiction)
Angry Birds star at Appy Awards
Angry Birds explain Arab uprisings