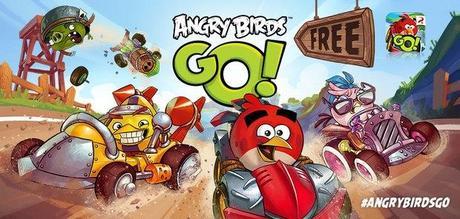 Rovio has rolled out the latest installment of its' massively popular Angry Birds series, Angry Birds Go. This time it's not about shooting birds to destroy evil pigs, in Angry Birds Go, all you do is racing, downhill.
Android version of the Angry Birds Go is a simple 150MB install and then you will have to update the game with some files worth of about 50MB before start playing the game. 3D graphics of the game is truly impressive. I was amazed at how Rovio had packed all that gorgeousness into 200MB game. On the other hand, Gameplay is pretty basic, tilt and turn while your Angry Bird race downhill.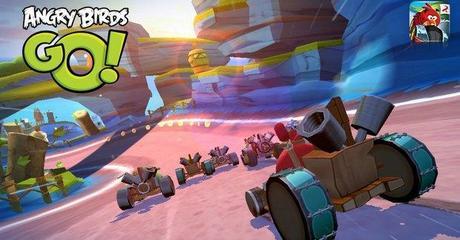 Read Also: Best Free Addictive Android Smartphone Games of 2013.. So Far

As you progress through the game you can customize your car or spend some money on expensive In-app purchases (there's a cart that you can buy for $50) to improve the ride. Angry Birds Go also features Rovio's innovative telepods, which teleports awesome cars to the game using physical collectibles. I played around with the game for few minutes. It looks fun, but it's not as addictive or fun as Angry Birds or other titles of the series. Extreme in-app purchases and advertisements can be a bit of a let down. As a fan of Rovio games, this is the first time I'm disappointed in one of their games.
TIP: If you have a low-end phone (dual-core CPU, 512mb of RAM), don't bother installing this app. The game runs on Android 2.2 and above, but it needs better specs for graphics. Otherwise the game will lag.
Angry Birds Go is out now for iOS, Android, Windows Phone and Blackberry 10.


(All the images, trademarks, logo's shown on this post are the property of their respective owners)
Follow @nrjperera - Roshan Jerad Perera