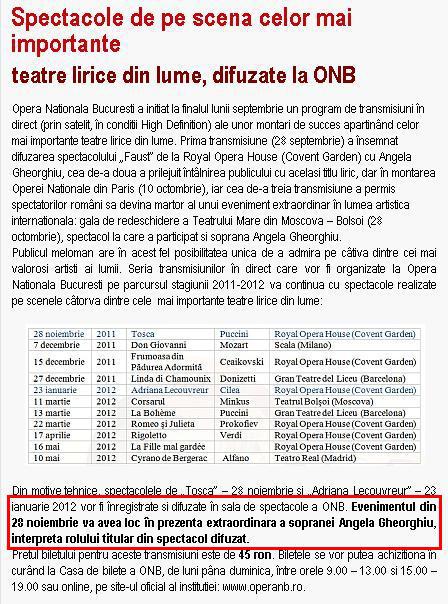 . According to the website of National Opera Bucharest, Angela Gheorghiu will be present in the venue for the relay of Tosca on November 28. Hopefully her presence there is connected to a possible launch of the new CD in Romania. That would be great. I'm sure everybody will be delighted. The location is perfect for such an event, plenty of people coming... we'll see. . The tickets for Tosca are not on sale yet. So check out the National Opera website from time to time. Oh, and I would have put this info on top of the page and not at the bottom as it's a pretty big event.  .  Also put down the other relays on your operatic agendas.

ROH's Adriana Lecouvreur is scheduled for January 23

. . This piece of news made my Sunday!