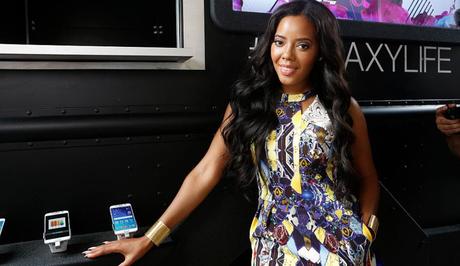 Angela Simmons, the daughter of Rev Run encouraged her followers to trust the direction God leads you.  The mother to four-month-old baby boy, Sutton Joseph Tennyson posted the phrase with the caption that she always has and always will, noting that God is amazing.
"Always have. Always will! #GodIsAmazing #Blessed," she wrote.
Angela, who had her son without being married, makes it known that she is a woman of God (check her IG bio) recently told Rolling Out that she thinks it's wrong when people judge others, especially when you're not suppose to judge anyway.
"Well I think with religion, people are just judgmental off the bat. They feel like if you have a relationship with God and Jesus Christ, then you're not allowed to have any fun," she previously told Rolling Out. "I think that's just wrong when people judge others … especially when you're not supposed to judge anyway. But I deal with it all the time."