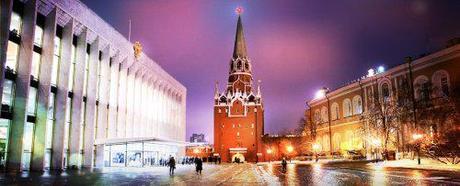 New concert added to the calendar, according to a press released published on Mediafax two days ago.  Moscow, Russia, December 16, 2012. Guest tenor, the Romanian Bogdan Mihai.  No info regarding program or tickets, but they should come up soon.
The largest concert hall in the world, as it's said in the presentation, the venue can host up to 6000 people. It looks impressive and you wouldn't say it's 50 years old. To my fellow Romanians living in Bucharest it  should remind of a certain concert hall that we have here, only a bit smaller and far, far away technologically speaking. 
Watch the presentation of the State Kremlin Palace.