Cactus is Aneek Chaudhuri's new feature-length film in the offering.
The film is in its production stage and is based loosely on Pieta (art form) by Michelangelo. Beside this, Cactus is a film with two takes i.e. shot in just two shots.
Cactus is divided it into two periods and it stars Anurupa Chakroborty and Aishani in lead characters. The film will be complete by this year's end and its festival run will begin thereafter.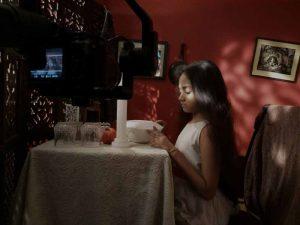 As per Aneek, "I am returning to my style of narrative in Cactus that is quite different from White. This time, it would be raw and a much bigger challenge for me. Cactus would be the portrayal of death in its most beautiful form. And am quite happy to have someone like Anurupa in the cast."
The film is on the floors after three tenacious months of preparation with the cinematographer; Cactus is not a mere experiment and is a film to be made with creme technical expertise, as Aneek adds, "I have been trying to put forth my opinions on Pieta, which I believe is a matured piece of sculpture by Michelangelo and is marked to be a comeback piece for him. Pieta is one of those rare pieces that bridge the difference between life and death and brings it to an equal platform. Therefore, I had always this thought of making it in a continuous take that shows the circle of life and death in one vision. Cactus is an attempt to do the same."
The film had faced the wrath of commercialisation of media and hence, fell prey to the existing structure of film production. As per Aneek, "Cactus too had to face financial constraints and still is going through it; that is quite usual for an independent production in Bengal. That does not discourage our time for completing it and it will get complete by the year-end."