FirstLadyB | B Inspired By Entertainment News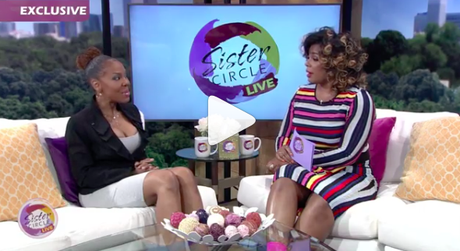 Andrea Kelly, the ex wife of R. Kelly(Robert Kelly)  has opened up about being abused by the R&B singer.
During an interview with Syleena Johnson on Sister Circle TV, Andrea shared that it's time for her to speak up simple because,"ENOUGH!"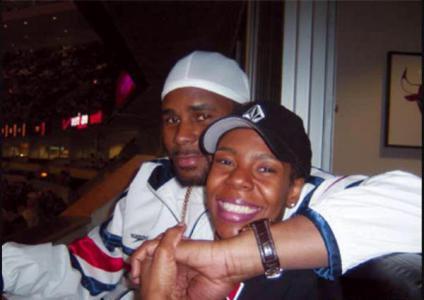 Andrea, who was married to the singer from 1996 to 2009, shared with Johnson that she doesn't think her ex has enough people in his life to be real with him, to be honest with him,  or who care about his healing.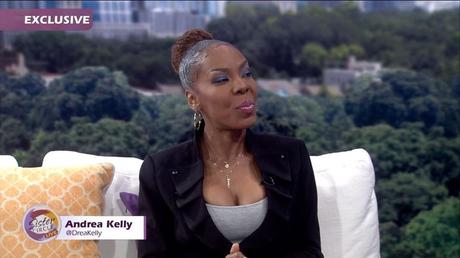 Syleena asked Andrea why did she wait almost 10 years to speak up, and the former backup dancer for Kelly shared that she had to wait for God to say it was time.
"I had to wait for God to say, okay daughter it is time."
"I had to get to the point where I had to except that I am a victim of domestic violence."
An emotional Andrea revealed the moment she realized she was a victim of domestic violence.
"God, I need an answer today, not tomorrow, not in an hour, I need it now and the first thing God told me, He said, 'grab your laptop' …and once I grabbed the laptop He said, 'put in domestic violence.' And I'm thinking to myself, I'm not that girl. I'm not the teeth missing, I'm not the broken bone girl…I kept scrolling and at the end of the domestic violence awareness website there was a questionnaire. There were 17 questions and they ask you has your abuser ever done…of the 17 Robert had done 15 to me."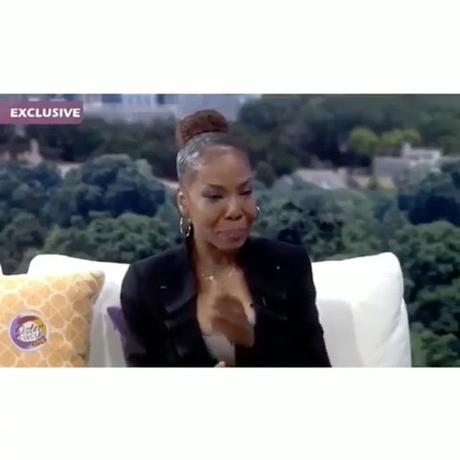 Robert and Andrea have three children: Jay Kelly, Robert Kelly Jr. and  Joann Kelly named after the singer's late mother.
The National Domestic Violence Hotline: 1-800-799-7233
Trending Now
Andrea Kelly Ex Wife Of R. Kelly Opens Up About Abuse
Teen Charged In Killing Porsha Owens In Front Of Her Children
Charles Jenkins & FMBC "Can't Turn Back" Hits Billboard Top 30
First Look At Disney's Dumbo Starring Colin Farrell & Danny DeVito
MERGING FAITH WITH POP CULTURE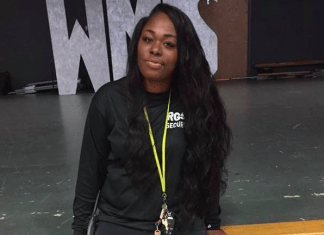 Trending News
Teen Charged In Killing Porsha Owens In Front Of Her Children
FirstLadyB

-
June 13, 2018
0 A Missouri teen has been arrested in the death of Porsha Owens, who was taking her 3 small children to summer camp when she was killed

Dorothy Cotton Civil Rights Pioneer Has Died, She Was 88
June 11, 2018

IHOP: The Reason They Flipped The "P" Into A "B"
June 11, 2018

[WATCH] Parkland Students Perform "Seasons Of Love" At Tony Awards
June 11, 2018

Donald Trump & Kim Jong Un Arrive In Singapore For Historic...
June 10, 2018
CHRISTIAN/ GOSPEL MUSIC
All
Celebrity News
Christian News
Movies
Music
Royal Family News
Trending News
TV
Videos
More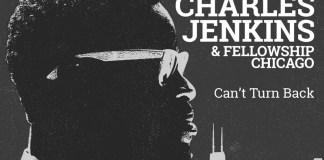 Music
Charles Jenkins & FMBC "Can't Turn Back" Hits Billboard Top 30
FirstLadyB

-
June 13, 2018
0 Charles Jenkins and Fellowship Chicago are back with another hit single "Can't Turn Back" that has hit the Billboard top 30 charts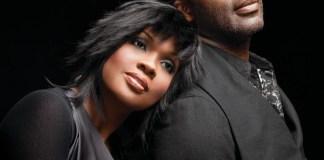 Music
3rd Annual Black Music Honors-Honorees BeBe and CeCe Winans
FirstLadyB

-
June 12, 2018
0 BeBe and CeCe Winans are being honored at the 3rd annual Black Music Honors This August in Nashville

Clarence Fountain Blind Boys of Alabama Founding Member, Dead at 88
June 11, 2018

Gospel Singer Lexi Releases New CD "Just Listen"
June 10, 2018

MercyMe Surprised With Triple Platinum Plaques On Fox & Friends
June 8, 2018

LeAndria Johnson Releases Video For Hit Single 'Better Days'
June 8, 2018
CHRISTIAN ENTERTAINMENT NEWS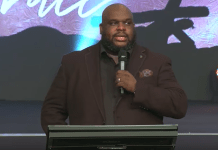 Christian News
Pastor John Gray Address Suicide Epidemic During Church Service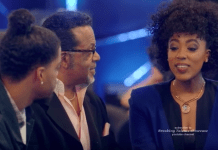 Christian News
Carlton Pearson Daughter Majeste Pearson Contestant On 'The Four' Season 2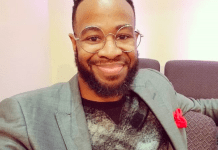 Christian News
Gospel Singer DeWayne Woods Opens Up About Battling Suicidal Thoughts