December is all about feeling good and looking fly. Between all the party planning and the numerous Holiday and New Year parties you've Rsvp'd for, deciding what to wear can get daunting. Unless you are a party animal: who after a point stops giving a damn about her look, you want to put your best foot forward at any party. With a simple guideline of what looks best on you, what fits your budget and above all what is at par with the current trends, you could nail any outfit planning task.
As per my analogy- any party outfit should be build around the following five parameters -
Glitz/ Glam
Luxe
Cozy
Comfort &
Outfit Topper
Let's see how each of the above mentioned parameters work towards bringing out the best looks from your closet:
1)
GLITZ
- any holiday/new year party calls for some glitzy-glam and sparkle business and the easiest way to add shine to your look would be through
sequin.
Be it your favorite sequin skirt or even a sequin dress, you are sure to shine your way through any party. Make this the base of any look and start curating your look around it.
Shop my
SEQUIN
Picks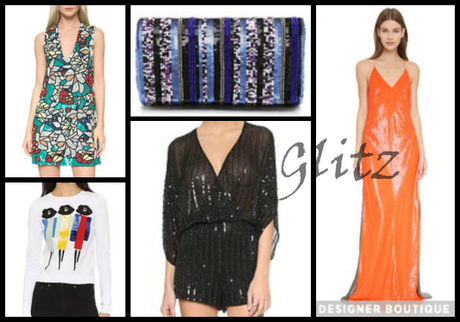 2)
LUXE -
when going for a bolder shiny sequin  bottom, I would suggest adding some feminine glam on the top. Lace, cashmere, fur, feather, silk and other similar delicate silhouettes will definitely help upping the luxe quotient of your look.
Shop my 
LUXE
blouse picks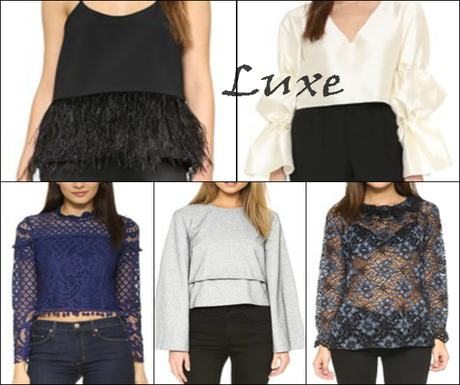 3)
COZY
- the last thing that would come to your mind amid the outfit planning would be this factor. In excitement of your over-the-top outfit, one would usually forget the chilling cold outside. Accounting for the colder temps, one needs to consider an outer layer. So when your whole outfit is outstanding, your topper needs to be magnificent as well. So get your outfit-topper fix right here....
Shop my
COZY
picks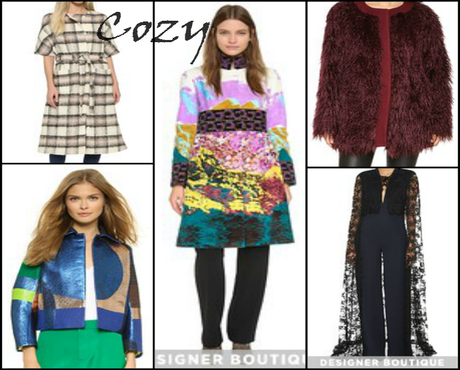 4)
COMFORT
- no matter how phenomenal your outfit is, a bad and ill-fitted shoe choice can be a bummer. I am guilty of the above, so when picking out my footwear, I look for one that is stable, well cushioned, has front platform, and has enough straps in the front for that extra stability. Long story short either a wedge heel or a pair of booties is the best pick.
Shop my comfort
HEEL
picks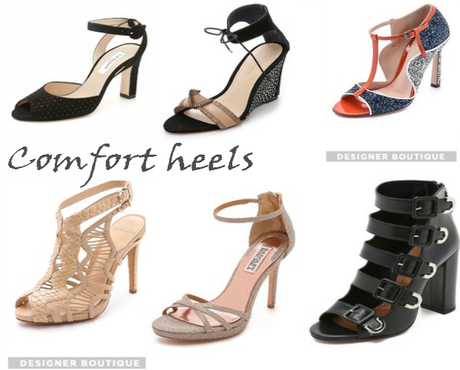 Shop my Comfort
BOOTIES
picks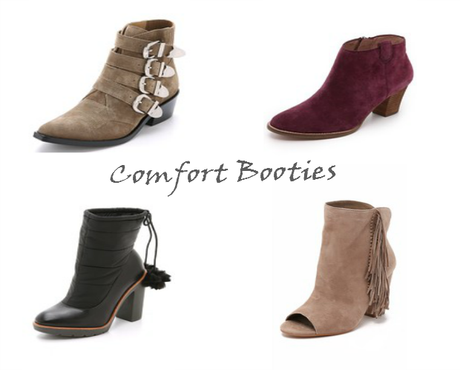 5)
OUTFIT TOPPER
- the last but not the least on this list is your handbag. Be it for your cash, cards, or even makeup touch-up stuff, you definitely need one for all your essentials. Keeping it small and one with a side sling option, you will not have to hunt for a safe place to stow it.
Shop my
OUTFIT TOPPER
picks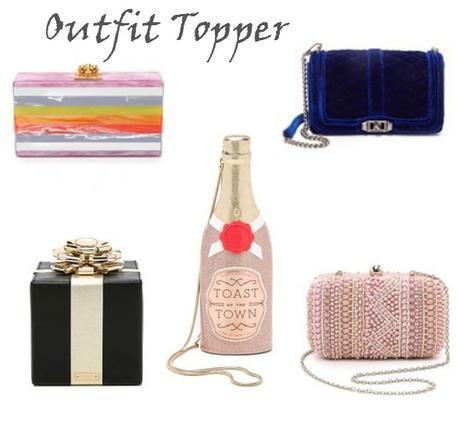 These are for my party outfit essentials . What are your party outfit must-haves ???
Have a great day and thanks for stopping by. XO Saumya