Hey!! feeling ponderous obviously who likes to spend the whole vacation in the same tiring way with no spice added to life with, 0% escapades at least one should be taking a halt at life's cycle and shall experience an exemplary getaways that too with amazing destinations that will leave you gobsmacked. yes!! you read it right these aforementioned Malysian destinations will be perfectly molding your vacations in a way that will surpass your normal travel thinking.
"Travel not to escape life, but for life not to escape you". Generally we think that when we are talking about travels a normal and monotonous thinking that strikes in every normal human's mind is visiting the place, staying at hotel paying huge penny's, , moving from one place to another like a wanderer that's it right? No, a big no here what i would be mentioning is far far from what you are actually thinking it to be. How can we stick to some place for hours and hours without any sort of change in life i mean literally how? why don't we think of exploring the cities that has some amazing sites in store for us.Now Expedia will let you step out and experience the whole new world.People out there open up to such life that will never give you a reason to regret. Travel as much as you can never the less travel is really a complete life that we aren't even aware of. Collectoffers for an amazing tourism.
Be a wanderer not without a purpose but with a purpose to seek the actuality of travel and life simultaneously.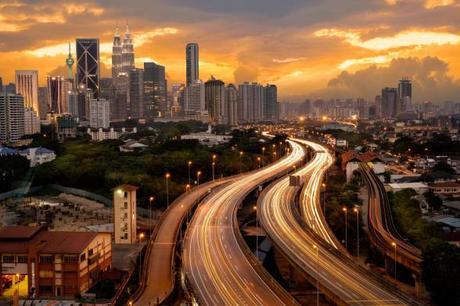 Get into the sea of destinations at
Malaysia:
Cameron Highlands:
This is the perfectly cool escape from noisy life as it is located in the Titiwangsa mountains and is one of the most visited oldest Malaysian destinations. As Cameron Highlands is located at the mountains so the ambience is worth spending one whole complete weekend or may be month according to the choice of visitants.
Kota Kinabalu:
The capital of the Sabah State in Malaysian Borneo, Kota Kinabalu is a fast-growing tourist destination due to its close proximity to tropical islands, rainforests, wildlife refuges, national parks and Malaysia's tallest peak, Mount Kinabalu. Commonly called KK by locals, Kota Kinabalu has a small city center, boasting a number of landmarks, memorials and an observatory, which offers splendid views of the city.
Kuching:
This is the largest city of Borneo Island. Kuching is the perfect start point for the visitors for exploring the Borneo's rainforest and the state of Saraswak. This particular destination allows so much to the tourists from site seeing to outdoor visiting storing so much for the visitants.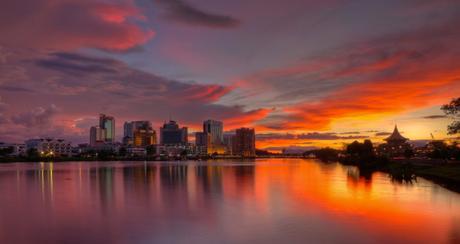 Taman Negara:
Taman Negara is reputed to be the oldest tropical rainforest in the world. This national park is teeming in wildlife from rare plants to exotic birds and scarce animals like the Malayan Tiger, Asian elephant and Sumatran Rhinoceros. One of the most popular things to do in Taman Negara is the Canopy Walk, a long suspension bridge high above the treetops where visitors can walk and glimpse exotic birds. Guided night safaris are also complimentary for visitants to see plants that only bloom at night, glow-in-the-dark fungi and nocturnal creatures like owls, leopard cats and water dragons.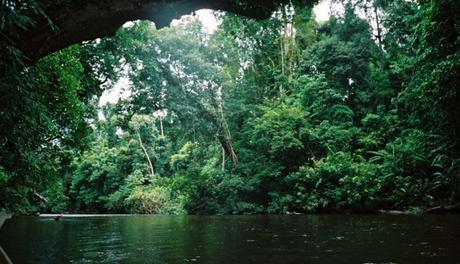 Mastercard Offer – Pay with your special Mastercard for online hotel booking and enjoy extra savings. Enter first 6 digits of your Mastercard and get the Expedia Voucher Code worth of 12% discount. Use this code at the checkout page along with the online payment with your Mastercard abd grab the discount. Only at Expedia Malaysia.