Today's wedding was all about creating a personal, meaningful and romantic ceremony with close family and friends (total of 6 guests!), focusing more on the marriage aspect and less on the wedding aspect.
Danni & Dean climbed the stunning Te Mata Peak in the Hawke's Bay to say I do, and the result is breathtaking! With no Plan B, luckily the day was a 28 degree stunner and the whole day captured perfectly by cool cat Melissa Mills Photography. I love that the Danni rocked a black dress and shoes... a bride after my own heart! Enjoy xox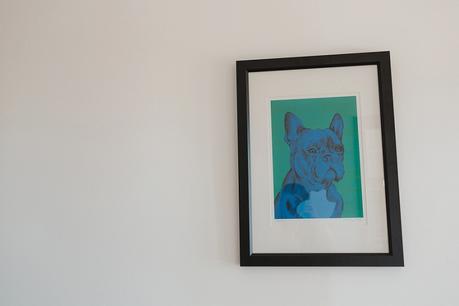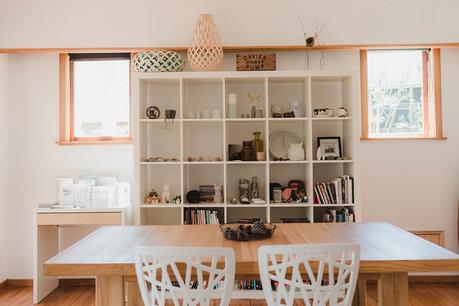 How did you meet?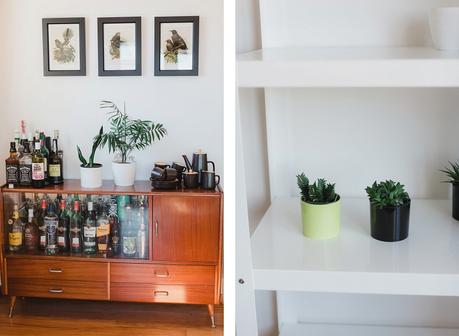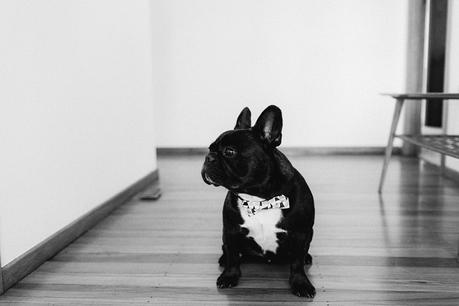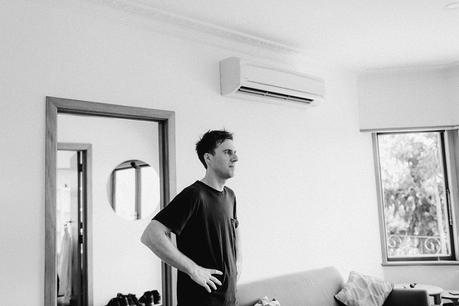 What music did you play for those special moments?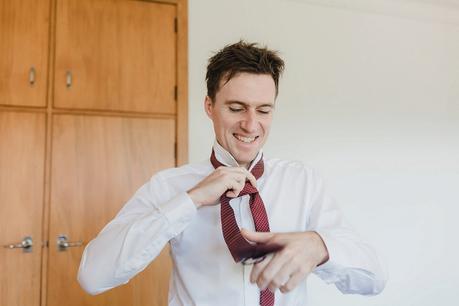 What were the save and splurge items for your wedding?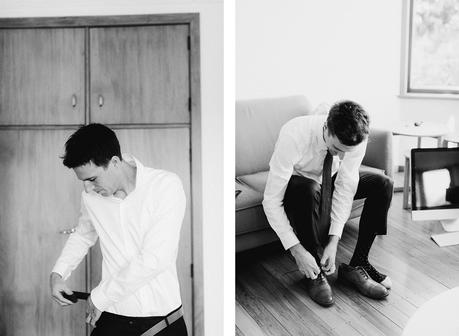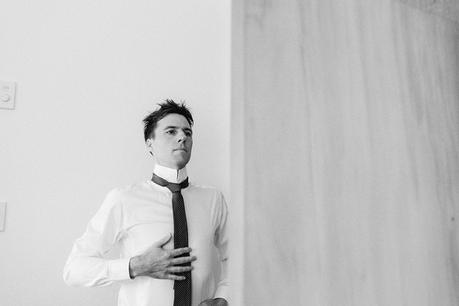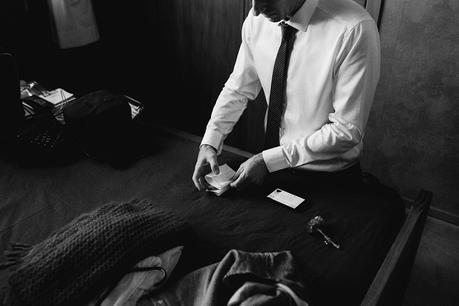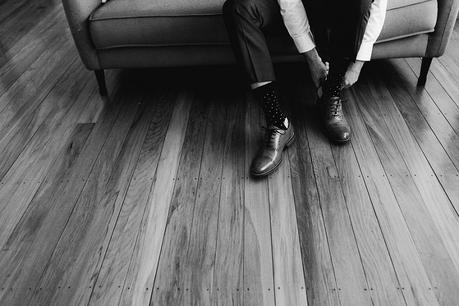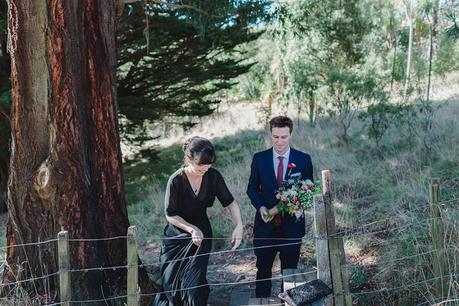 Did you DIY?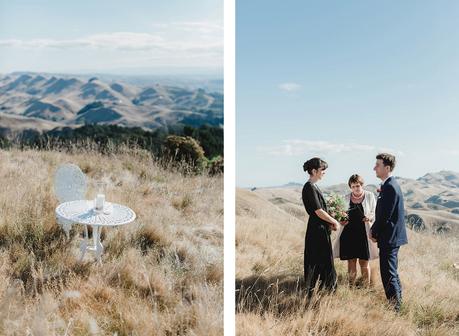 Do you have any money saving tips for engaged couples?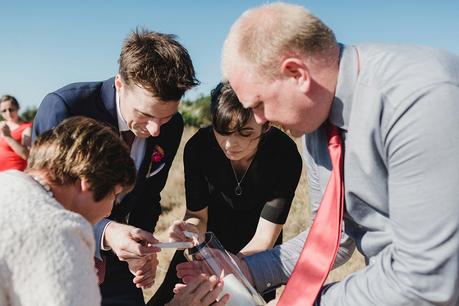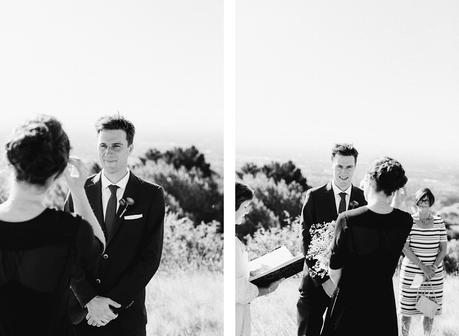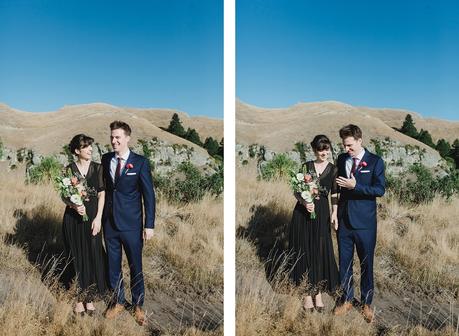 What was the most difficult part of planning your wedding? And the most fun?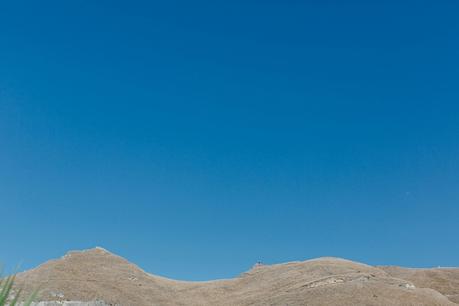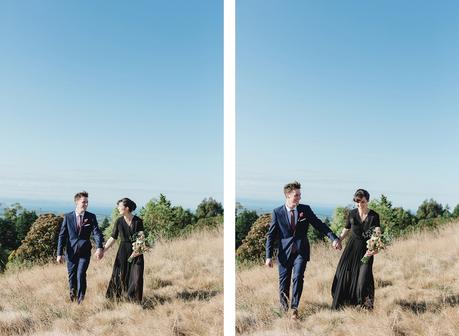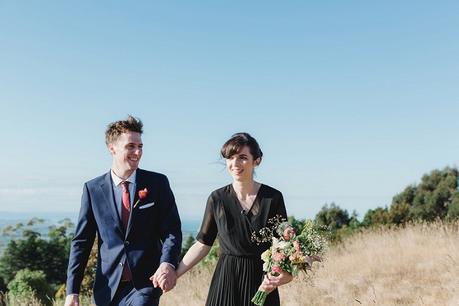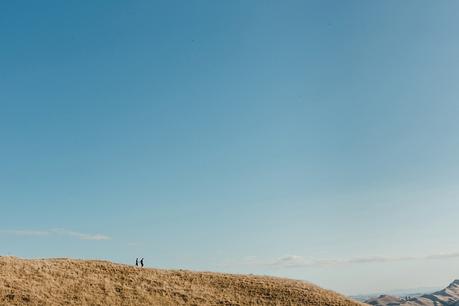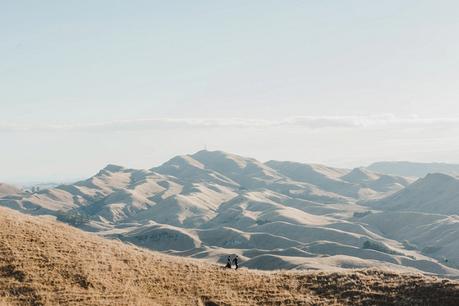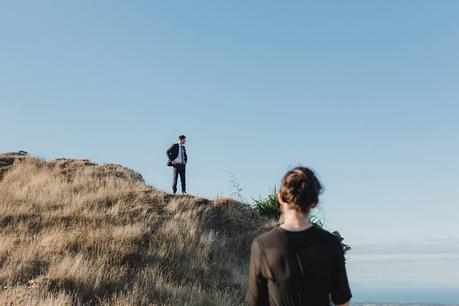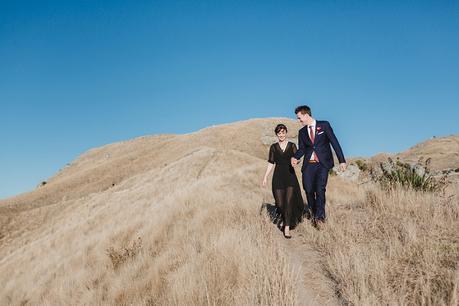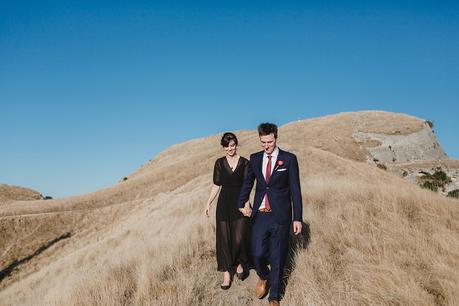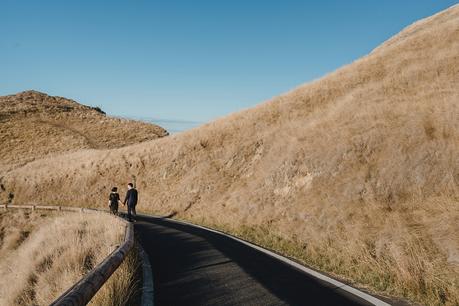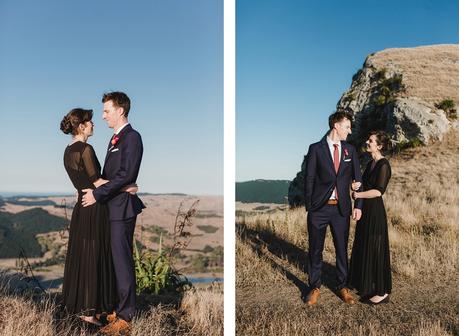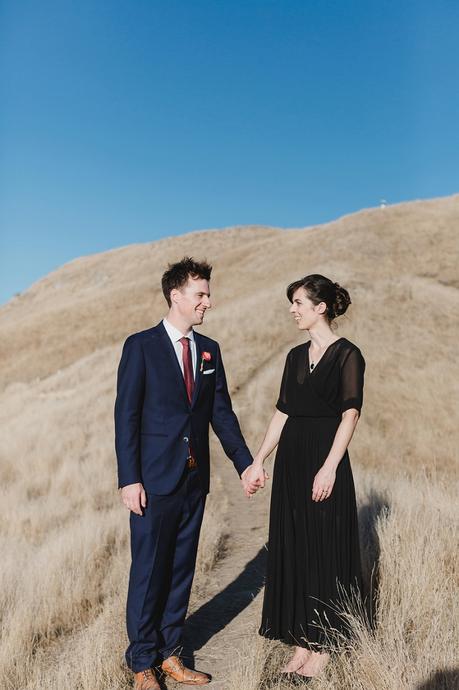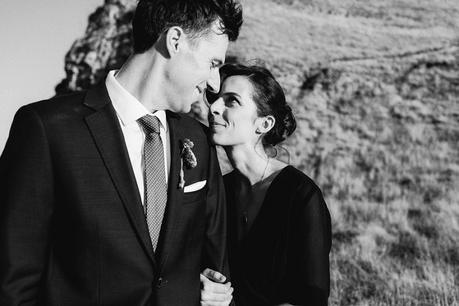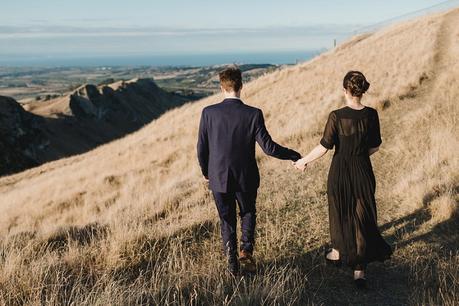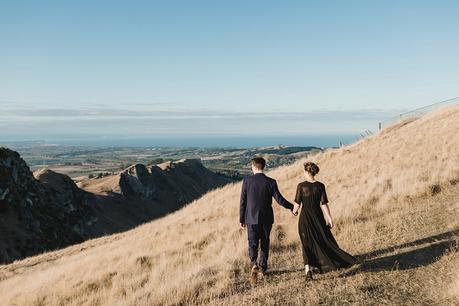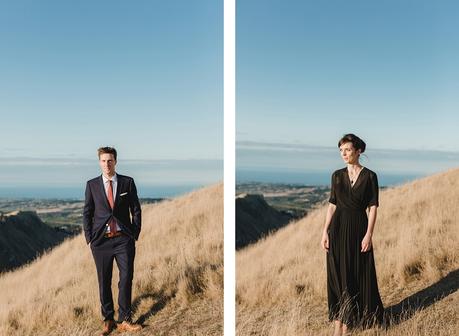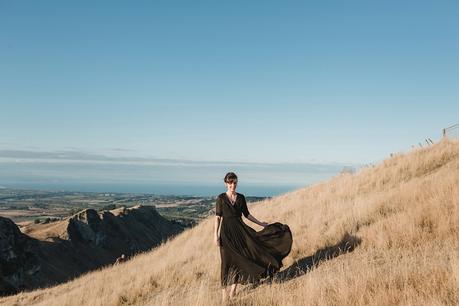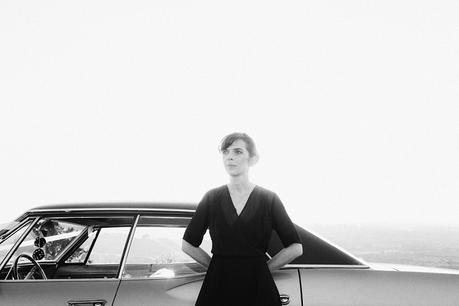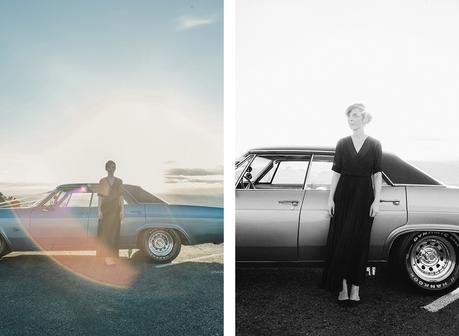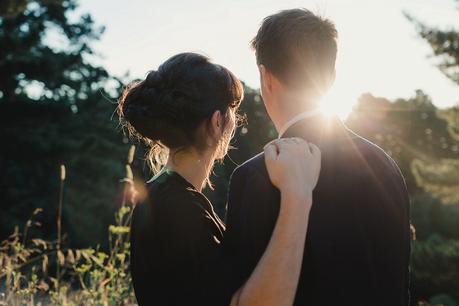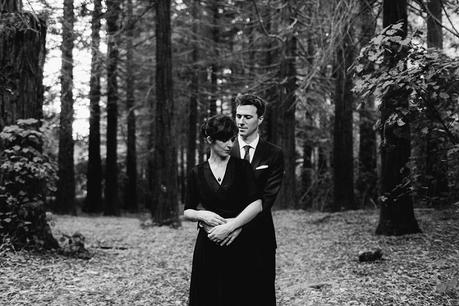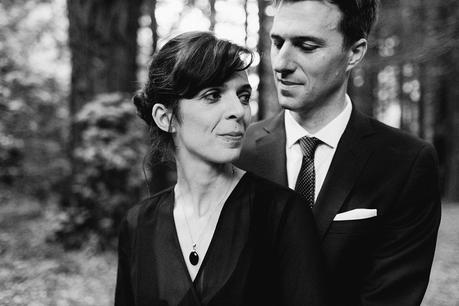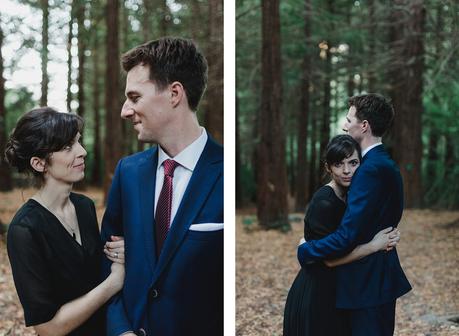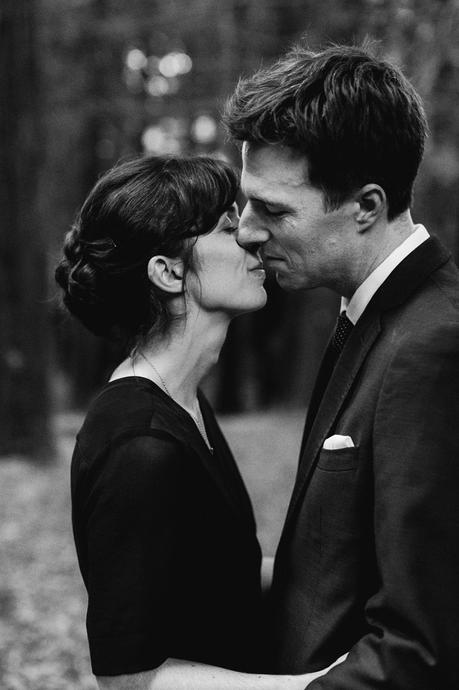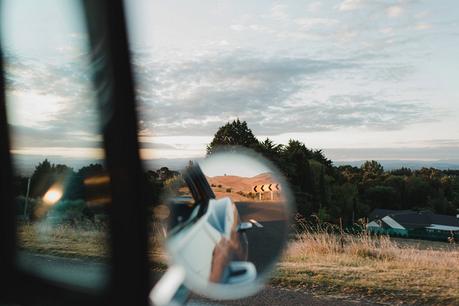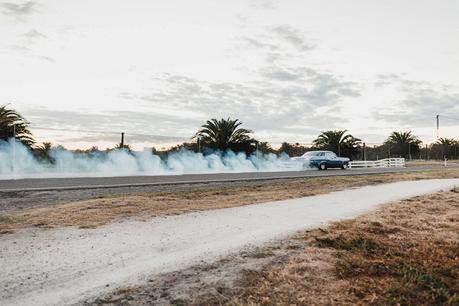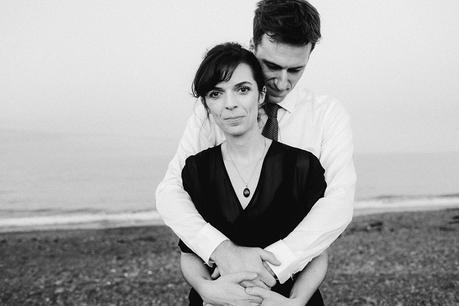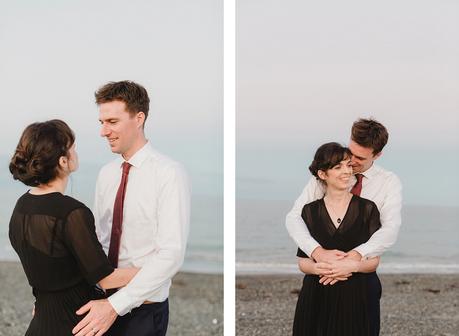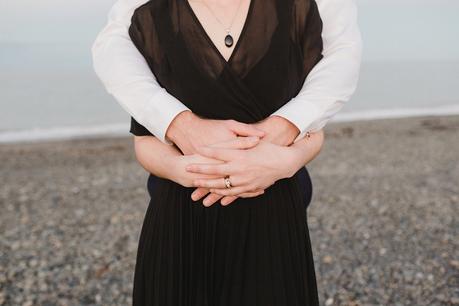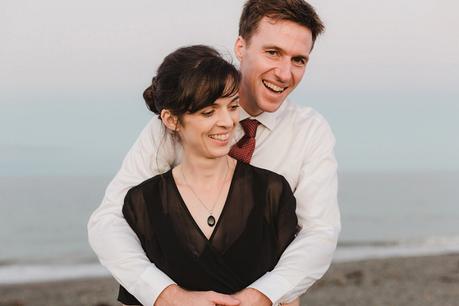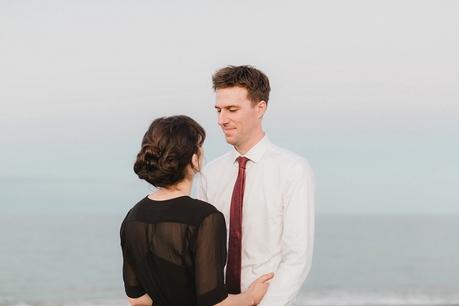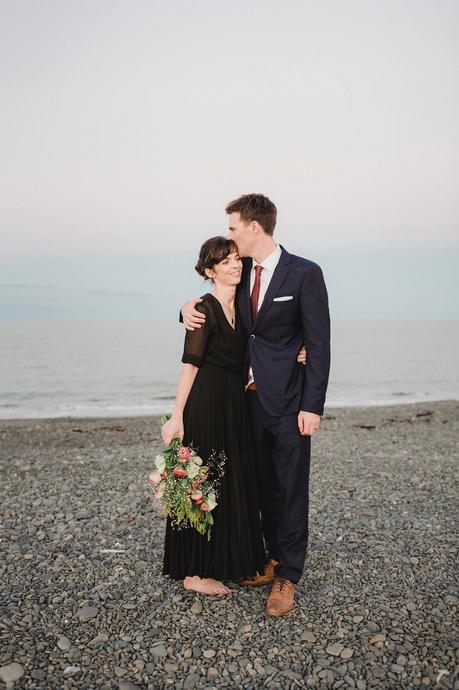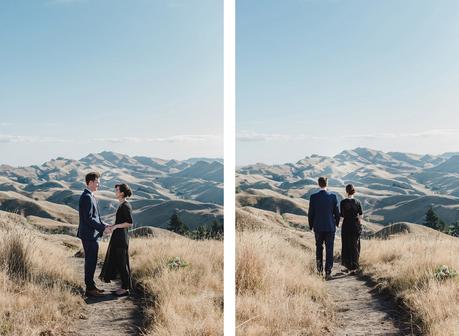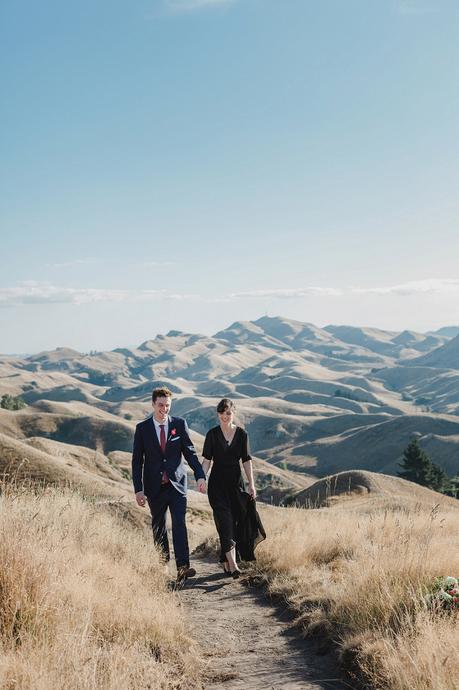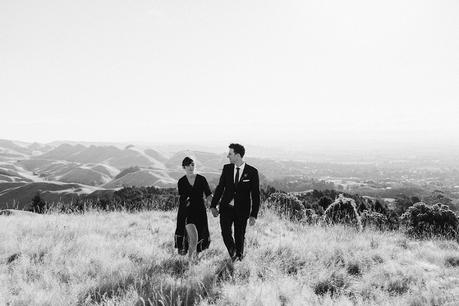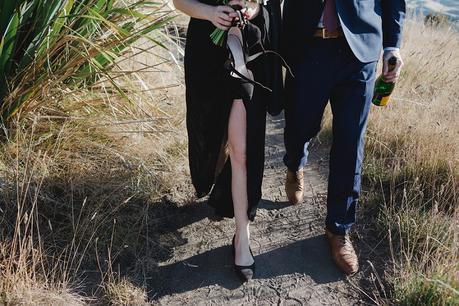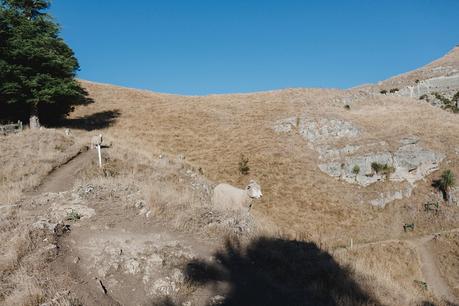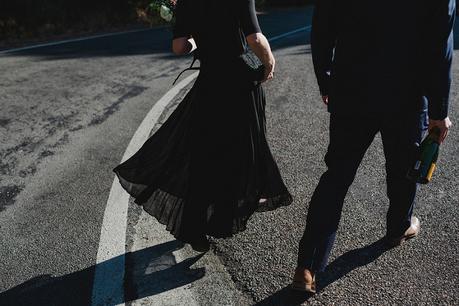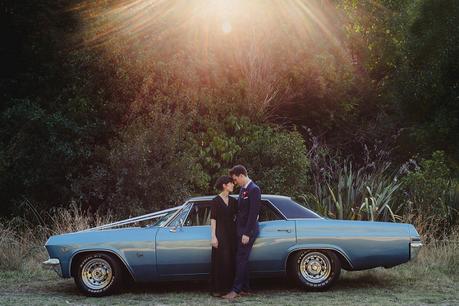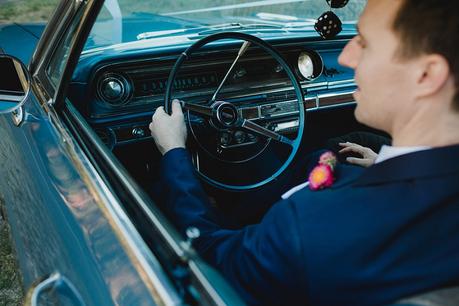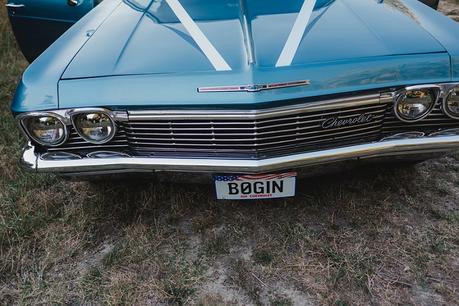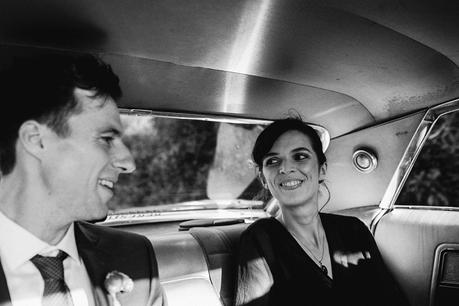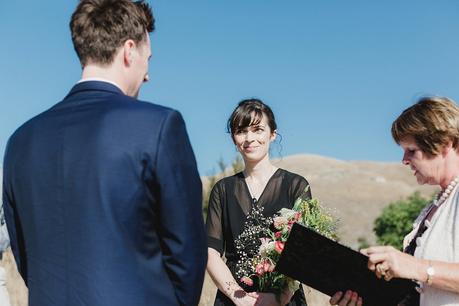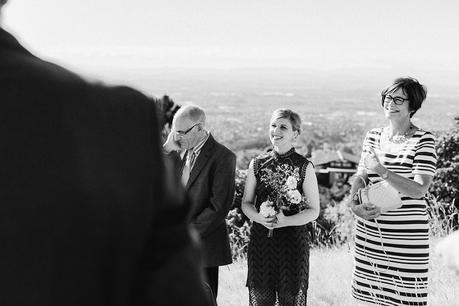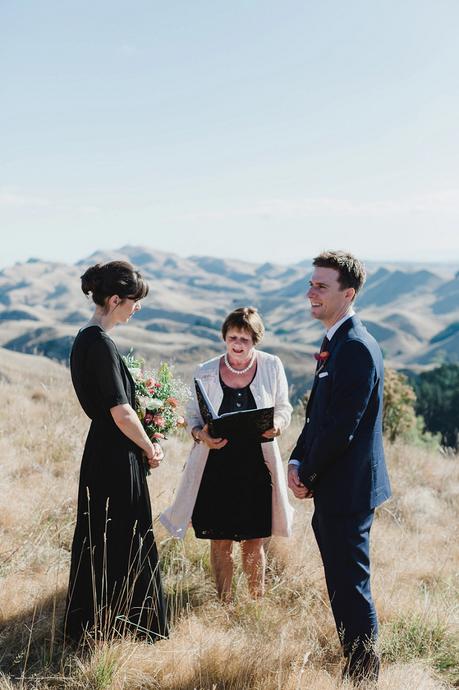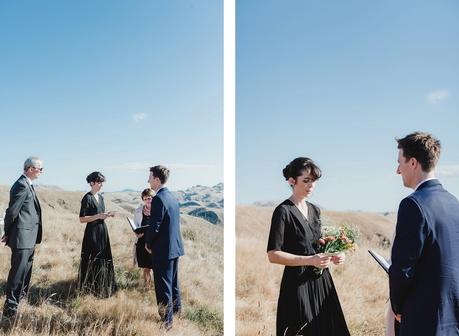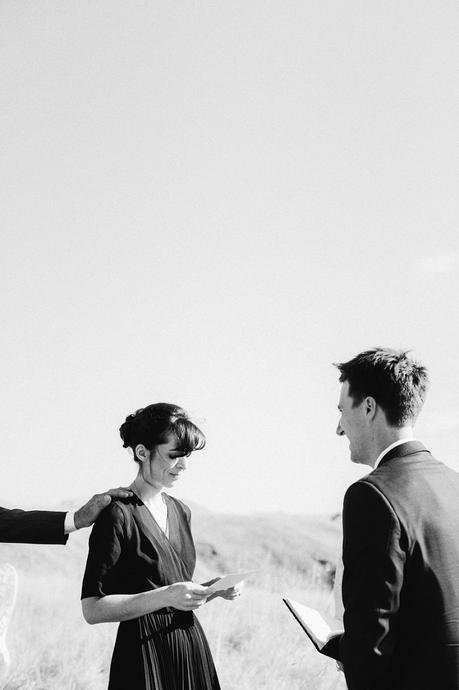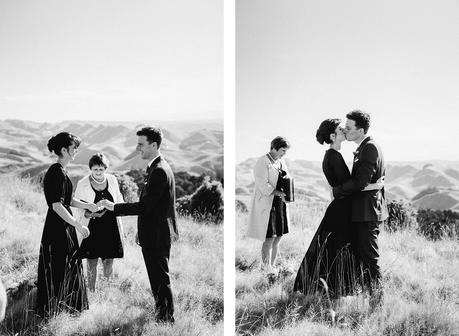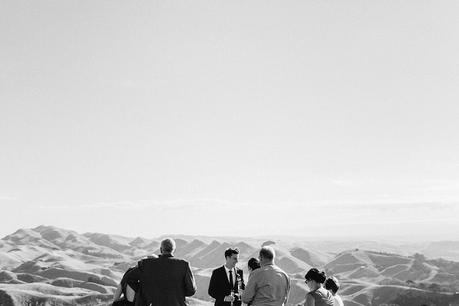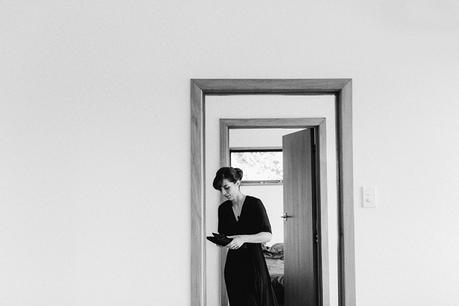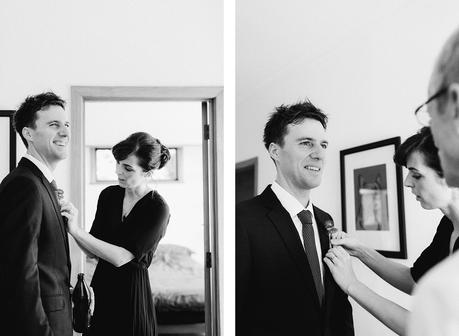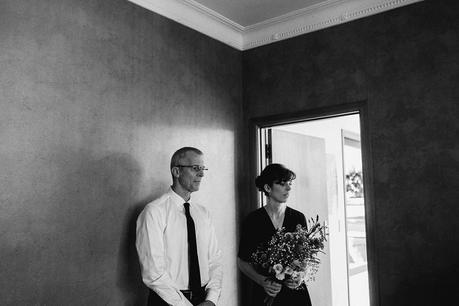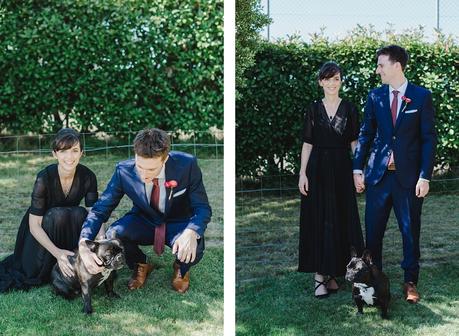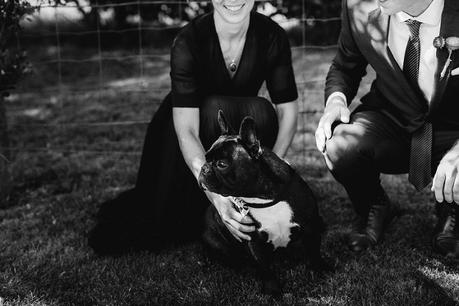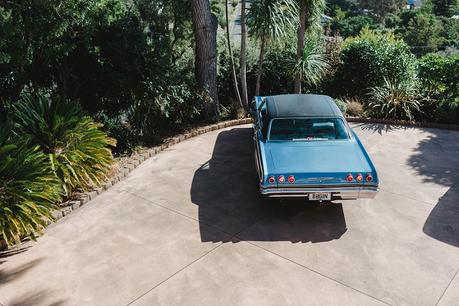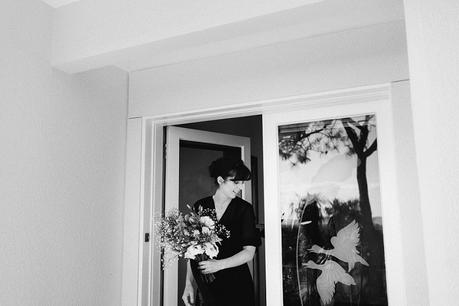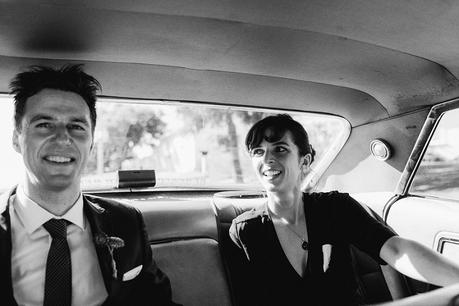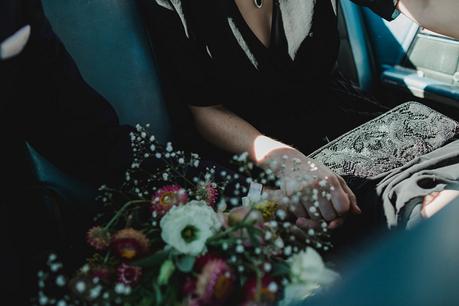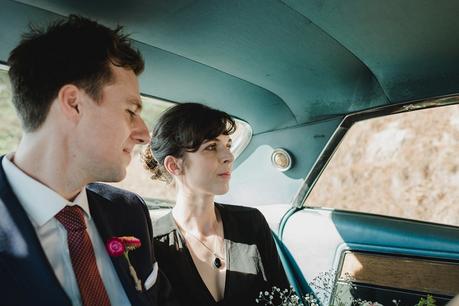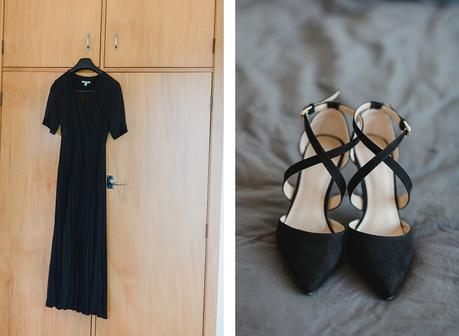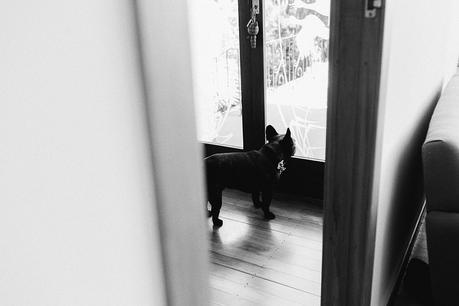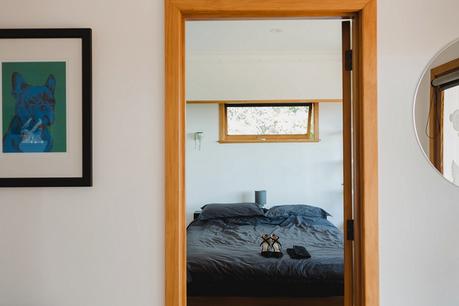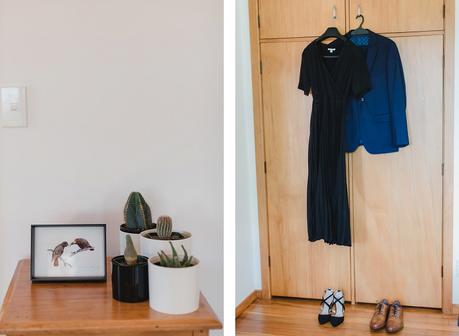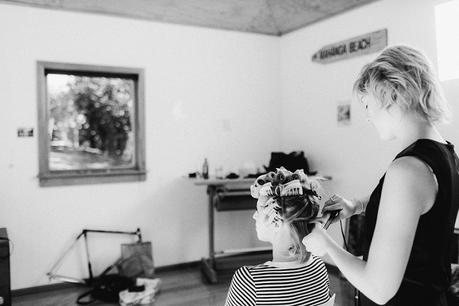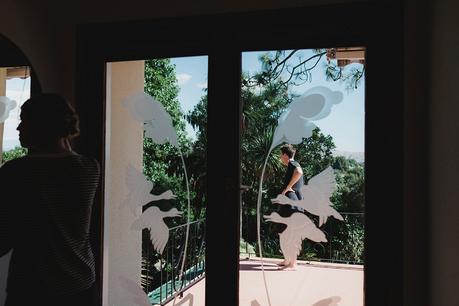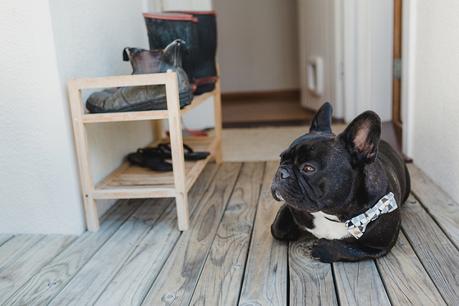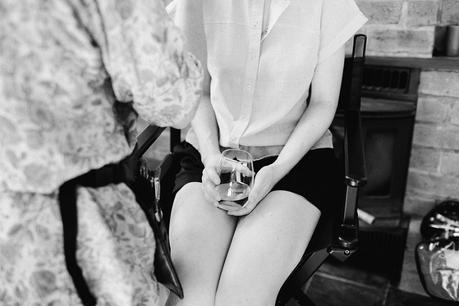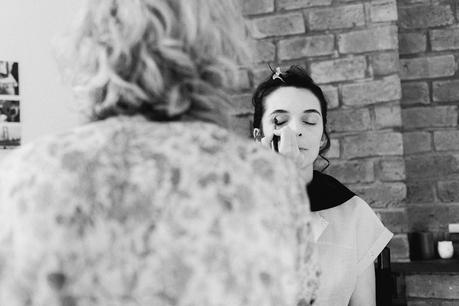 Who Dean and Danni
Where Te Mata Peak, Hawke's Bay
Guests 6 guests
Budget We didn't have one set as it was such a small affair. Because it was small, it allowed us to spend money where we wanted, and also helped us with our honeymoon.
We met at a gig at a club called The Venue in Edinburgh in 2006, where I was studying at Edinburgh College of Art, and Dean had living in Europe for several years. We lived in different cities/ countries until we left the UK in 2007, and lived in Australia for a few years before returning to NZ in 2011. Dean proposed in 2012, at a beautiful local spot called Cape Kidnappers after we trekked along the beach for a few hours to visit the gannet colony. We were the only people around, and it was a beautiful, blue sky, Hawke's Bay day to remember.
In three words describe your wedding style... Relaxed, Intimate, Nature
With an outdoor ceremony and a small meal at a winery for the 'reception', we didn't have the chance to play any music. We had talked about Iggy Pop's Candy Girl for a first dance though if we were to have one amongst other tracks. We often laughed about how our choice in reception music would scare family members.
Semi splurge items were our outfits, but we wanted something we could use again so we didn't go over the top.
Something I deliberated over was the 1965 Chevrolet Caprice Big Block 396 as a surprise for Dean. We're glad we got it though, it was so much fun. Funny story is that the car turned up the day before with a ribbon on (our wedding was on a Sunday, and the driver was on auto-pilot on the Saturday - kind of blew the surprise!).
Best save item would be flowers purchased from a local grower and arranged myself, though they didn't last so well in the 28deg heat!
The real splurge item would be our honeymoon to Aitutaki and Rarotonga. We had a trip booked for Fiji, which was cancelled at the last minute due to cyclone Winston, so there was a lot of organizing to get something else lined up in time.
I brought flowers from a local grower. I showed them a photo of something I liked and they helped me pick out similar flowers which went well together, I arranged them quite loosely in a typical rush the morning of the wedding, and bound single flower buttonhole for Dean.
The most obvious way to save is to keep it small. Our hand was forced in this way as my family is overseas as are most of our friends. Don't bow to pressure from others to invite people or have the wedding they want you to have. It's your day, so do as you please! We realised after going through the wedding, the important thing is to choose a wedding that's right for you as a couple, especially with the ceremony, so that it feels real and romantic. All of our friends and family understood that and gave us advice which was great.
We both think people often get caught up in the 'wedding' aspect, and lose sight of the 'marriage' aspect; what's important is the ceremony and the words you use, not so much the party and decorations!
A difficult part was getting our time line sorted - although we had a relatively tiny wedding with no real demands on us apart from what we set ourselves, that made it hard in a way as it was all so flexible. For example, Melissa was really patient with us, as we wanted to get our location shots done in the hour before sunset, but the timing between the best ceremony time and the best photo shoot time was a bit hard to line up!
The most difficult was the four year decision on where to get married (Here in NZ, the UK, or somewhere in between). With family in the UK and NZ and all of our good friends living in different parts of the world we couldn't have an ideal wedding in one place as my grandparents couldn't travel and we didn't expect our younger friends to have to travel internationally. Having two different weddings here and the UK didn't feel right as they wouldn't be as good as one with everyone together. Many suggested eloping but we are glad we decided to just have an intimate wedding instead of trying to find a less than ideal compromise.
Fun, but also a little worrying, was scouting a spot for the ceremony as we didn't really have a backup plan in case of bad weather (Hawke's Bay optimism). We chose a secluded spot that we often go to sit, have a drink and look out at the landscape. We walk and mountain bike the park a lot so know all the good spots away from the usual ceremony and photo spots at the very top of the peak near the car parks. Having a handful of family meant that we could choose a secluded spot in golden grass, up a steep path, totally immersed in nature, with wonderful views. We even had to cross two styles when walking up the 'aisle' together.
CREDITS