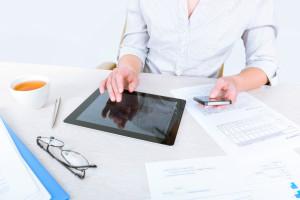 Today, I interview Nutritional Cleanse and Business Coach, and mom of two, Kat Timosevski, about starting her inspirational new business Love Living from home.
Kat helps people who are wanting a healthy lifestyle change, focusing on weight management, energy, performance, and healthy aging. Based on Sydney's Northern Beaches, Kat is passionate about health and wellness, crafting, cooking, growing her own veges with her kids and living the simple life.
I think all of us looking for a lifestyle and career change, and chasing after our dreams, can gain inspiration from her story. I know I do!
R: What made you start your business?
K: I have always wanted to have my own business – something to call my own and run from home while I have a young family. After having my kids I found myself really needing an outlet and something to focus on, outside of being a mom. I had 'found myself' again as such, through a nutritional cleansing program and people started to notice a change in me, not only a physical change, but a change in my mindset, positivity, and general outlook on life. It was then that I decided I wanted to share about health and wellness.
I want to help people live a better way and live their perfect day, every day. I want to help young mums like me especially, regain their bodies, regain their sanity, find themselves again, and find freedom! The freedom of choice – to choose when you work, to choose when you spend time with your kids, to choose how you spend your days.
R: Tell us a bit about your career – where did you start out? 
K: My background is in the accessory-buying industry, mainly working for a husband and wife team in two well-known Australian accessory companies. I loved this role and the industry as it was a great outlet to be creative and have fun while I worked! Even more so though, I loved the family environment and culture this couple created in their businesses.
R: How has your career evolved to where you are today?
K: Having two kids under three, and wanting to be there for them, meant it just wasn't practical for me to return to my previous career. To me, it was really important to spend those special moments with my kids, and be there to teach and inspire them every day. So having a home-based business was really the best decision for me and my family.
It is this kindness, togetherness and family culture I experienced in my previous career that I strive to bring to Love Living. We are hoping my hubby will join me on our mission to free families from physical and financial pain very soon!
R: How are you finding competition in the health and wellness space – what gets cut-through?
K: There is a lot of different opinions and approaches out there in this sector, but I think you just need to be authentic and honest, and people will respect that.
R: What advice would you give to others who are keen to start their own business but perhaps aren't sure whether they should take the leap?
K: I would say just do it! Take the leap. If you get presented with an amazing opportunity, take it with both hands, and learn as you go along. Fail your way forward!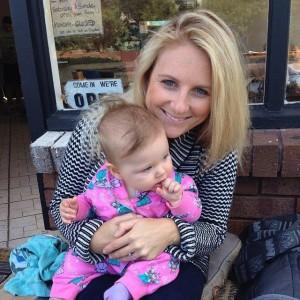 Follow Love Living on Facebook or Instagram, or contact Kat at [email protected]