All images are by Lime Leaf Wed­ding Pho­tog­ra­phy in Devon. Wed­ding pho­tog­ra­pher Laura says, "the more peo­ple we spoke to on the day the more it became clear that EVERYONE loved these two, and if there is one phrase I heard quite a lot on the day it was "that's just so Emily". Emily is extremely cre­ative and was deter­mined to put her own stamp on the day."
She most cer­tainly did! This is fab­u­lous from begin­ning to end, words and pic­tures… ace! There are funny moments, beau­ti­ful ones and touch­ing, heart­warm­ing ones too. Shall I hand straight over to the bride to share her story with you? She tells it so well…
Enjoy!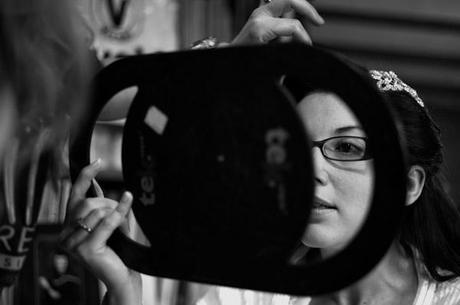 Emily
&

Rob's Alice in Won­der­land wed­ding in Oxfordshire…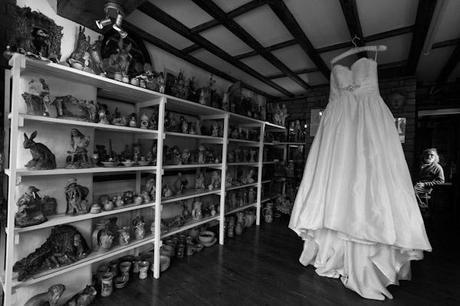 Who pro­posed, and how?
I (Emily) had organ­ised to pro­pose on a deep sea dive in the Red sea by hid­ing a clam shell in a coral reef wall with a ring inside.
Unfor­tu­nately, I busted my ears on a pre­vi­ous dive so could not do this plan. I was really upset and Rob said that it really doesn't mat­ter, its just div­ing (lit­tle did he know!) so in the end, I had to write 'Marry Me' Across my white bikini bot­tom in per­ma­nent pen, using a mirror.
We went snorkelling and sud­denly the waters were filled with mil­lions of pink jel­ly­fish, just like con­fetti! I quickly told him to look under­wa­ter through his snorkel and there it was: 'em yrram' . He got the idea!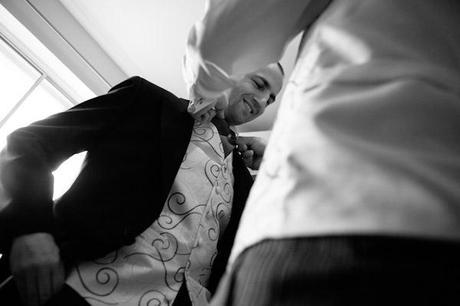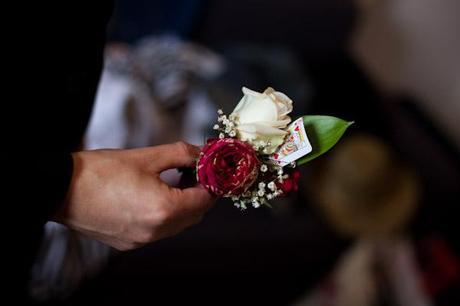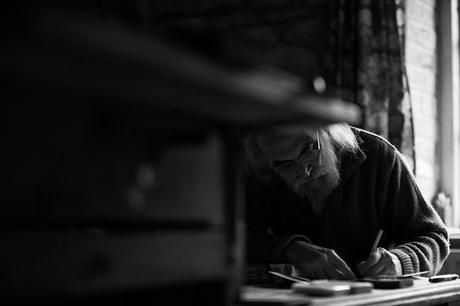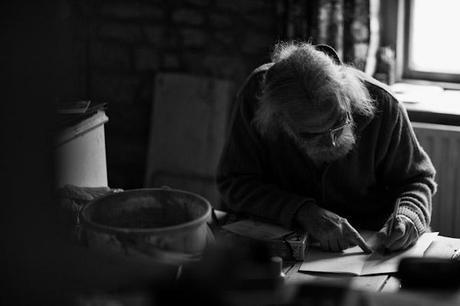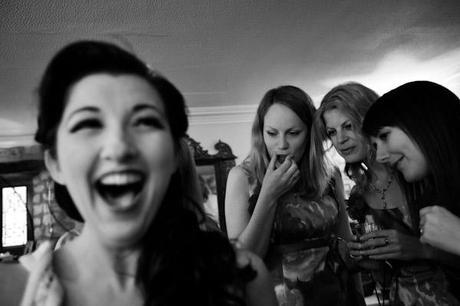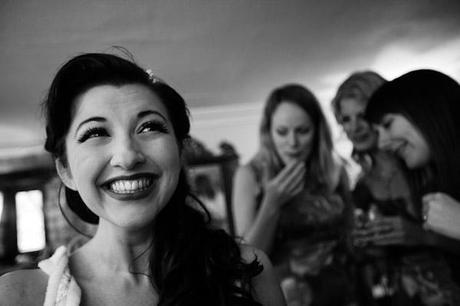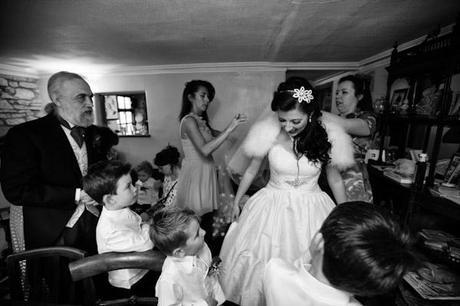 What did you wear?
Rob wore top hat and tails with a king of hearts play­ing card but­ton hole. I wore a fur shrug and 50's style Justin Alexan­der dress with crys­tal detail­ing… not for­get­ting my queen of hearts seamed stock­ings!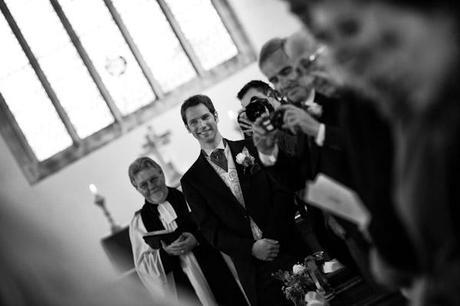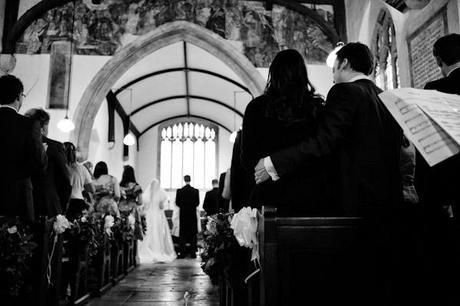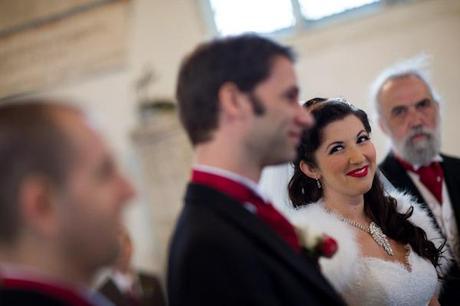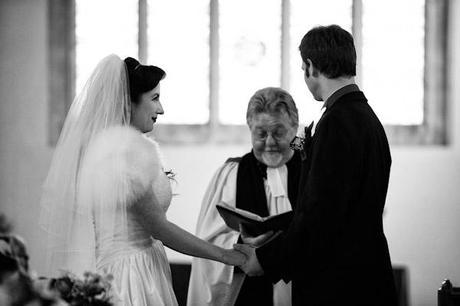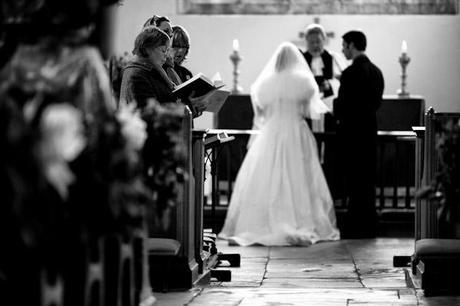 Wed­ding venue: Combe church, then Free­land Vil­lage hall
Wed­ding pho­tog­ra­pher: Lime­leaf Weddings
How would you describe your wed­ding style? Alice in won­der­land crazy
The wed­ding cer­e­mony: Combe Longa church, Oxford­shire. Our read­ings were the extract from The Vel­veteen Rab­bit and He Never Leaves the Seat Up by Pam Ayres.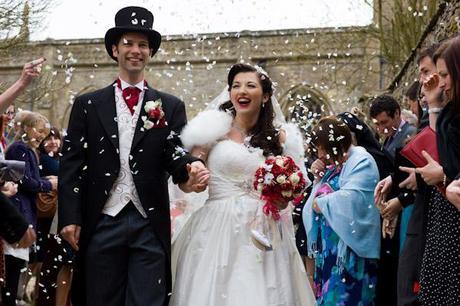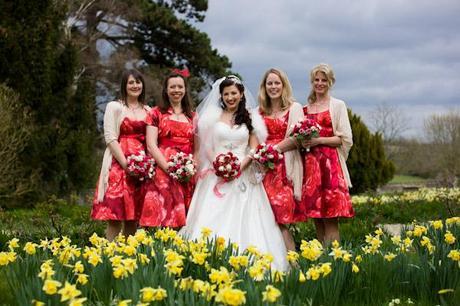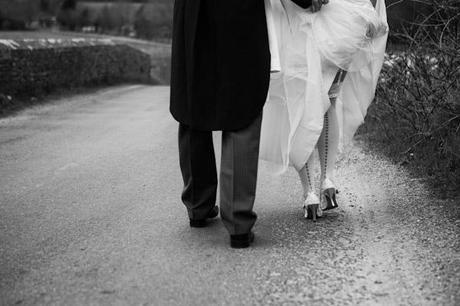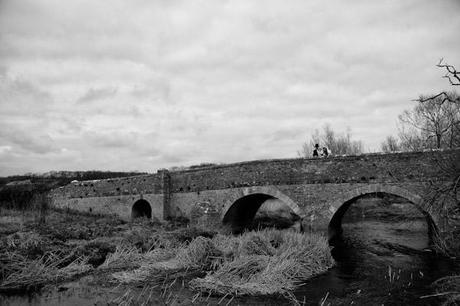 The wed­ding reception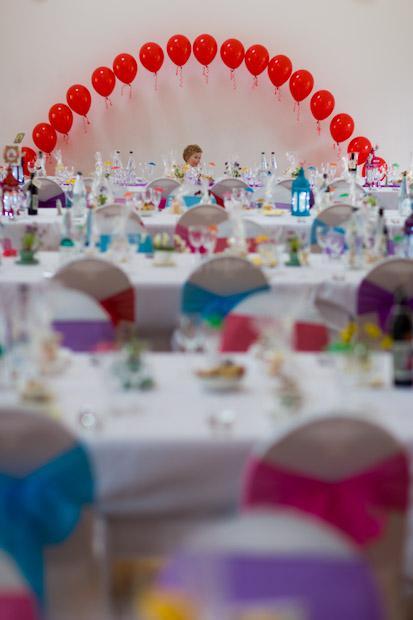 What were your highlights?
My Aunty Liz from Paris catch­ing the bou­quet (she is a nun!!)
Guests with teacup and teapot fascinators
Bunny girl and boy waiters
A vin­tage yel­low school bus drop­ping the wed­ding party off
My 'Big Fat Gypsy Wed­ding' style cake
Singing a sur­prise song to my hus­band with the brides­maids as back­ing singers
My mother hav­ing just recov­ered from can­cer being able to make our big day and meet­ing my nephews for the first time from Aus­tralia (who were also my cheekiy page boys!)
Wed­ding venue styling and details: any­thing goes
Music and enter­tain­ment: Good­fel­las jazz band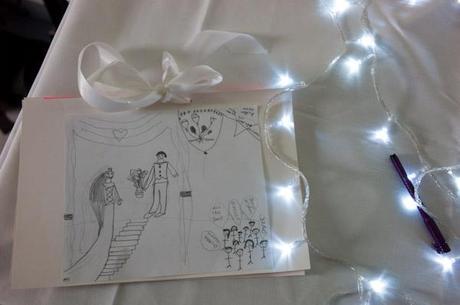 Mem­o­rable wed­ding day moments:
my look­ing gor­geous and very very proud and him read­ing me a poem and mak­ing me cry
my brides­maids mak­ing me laugh dur­ing their speech
all the mums help­ing from my local school with the dec­o­ra­tions and table favours
the amaz­ing amaz­ing gasp of delight when plat­ters of 'Hes­ton' type delights wowed our guests dur­ing dessert. Sadlers cater­ing really pulled it off!
My ex school pupils wait­ing for me dressed as bunny girls! Every­body being so nice to us!!
Wed­ding day advice:
Do what­ever you want to do. This will be the biggest and most expen­sive party you will ever throw, so you may as well make it the best!!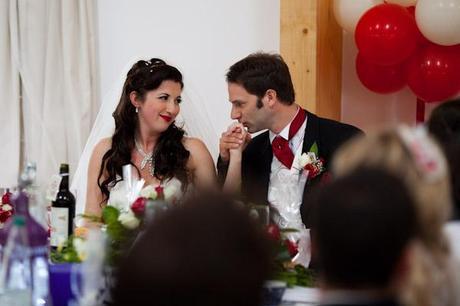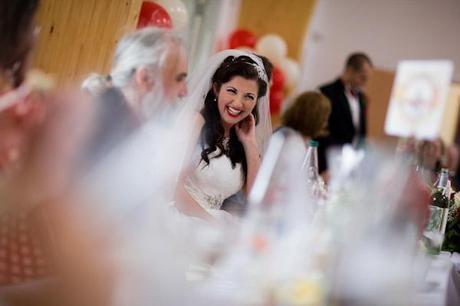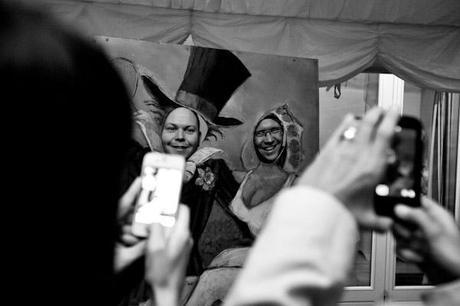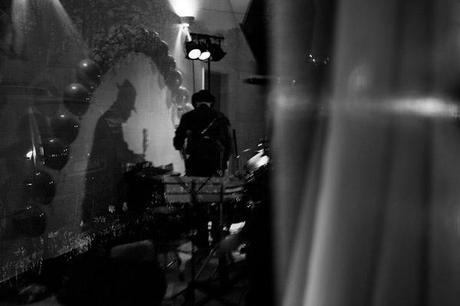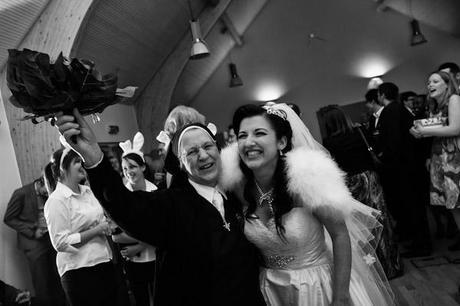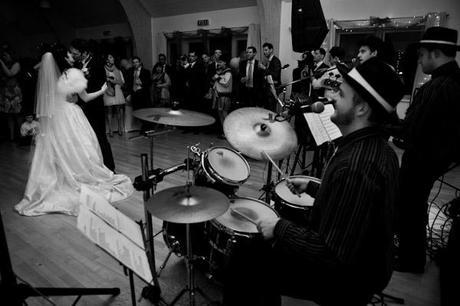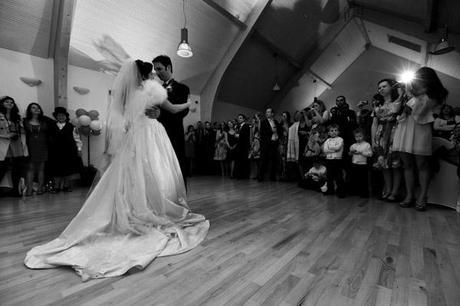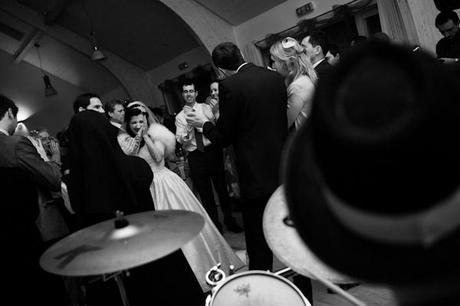 Emily and Rob's rec­om­mended wed­ding suppliers:
Ido wed­ding video­g­ra­pher http://www.idoweddingfilms.co.uk/
Lime­leaf wed­ding pho­tog­ra­phers http://www.limeleafweddings.com and more from Emily and Rob's big day at http://www.limeleafweddings.com/blog/2012/04/emily-and-rob-wedding-photography-at-combe-church-and-freeland-hall-near-oxford-in-oxfordshire/
Sadlers cater­ing, Far­ing­don http://www.sadlerscatering.co.uk/
Nikki Nash wed­ding hair
Rebecca jaques Wed­ding make up
Gra­ham Pig­gott artist for wed­ding invites http://www.piggottsculpture.co.uk/