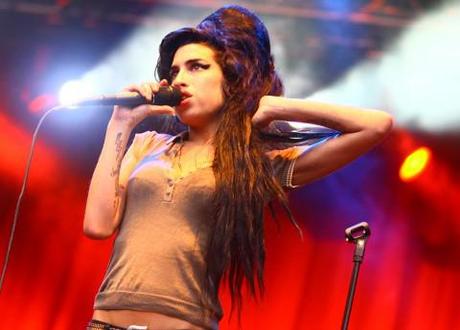 Amy Winehouse's new album contains hitherto unreleased material. Photo Credit: Kim Erlandsen, NRK P3, http://www.flickr.com/photos/nrk-p3/2325404812/
Fans who thought they'd heard the last of Amy Winehouse's Grammy Award winning sound are in for a big surprise. A new album of the singer's previously unheard recordings will be released this December 5 according to The Daily Telegraph — producers Salaam Remi and Mark Ronson put the album together after thousands of hours listening to the star's vocal recordings. One pound from every copy sold of Amy Winehouse Lioness: Hidden Treasures will go towards the Amy Winehouse foundation — the charity founded after she died on July 27 of this year following a drinking binge. The news comes a day after The Daily Star reported that her father Mitch is "struggling to cope with her death."
"It wasn't until I sat down with the rest of the family and listened to this album that I fully appreciated the breadth of her talent. From jazz standards to hip-hop songs, it took my breath away", he told The Sun, and affirmed the quality of the new material: "Had the family felt this album wasn't up to the standard of Amy's others, Frank and Back To Black, we'd never have agreed to release it."
So, what will this call from beyond the grave sound like?
Winehouse sings Tony Bennett. James Orr for The Daily Telegraph predicted that the album would include a cover of the jazz legend's classic Body and Soul.
Songs about heroin and cheating. The Daily Mirror's Ryan Parry had heard that the record "includes a song recorded while the troubled star was fighting heroin addiction" and another, Between the Cheats, about "cheating by ex-husband Blake Fielder-Civil."
Drugged singing. The Sun conjectured that the album's cover of Donny Hathaway's A Song For You was recorded in a single take "while high on drugs." The tabloid gave an analysis of every track on the album.