It was our first time in Amsterdam, and so we wanted for a hotel that's comfortable and close to the action. Fortunately, we got more than we hoped for when we were given a chance to stay at the Amsterdam Marriott Hotel, in its newly-refurbished Piet Boon rooms. Read more…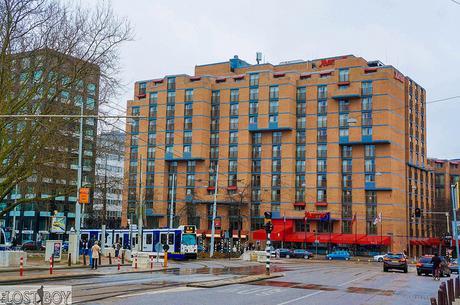 LOCATION
The Amsterdam Marriott Hotel is located in Leidseplein, one of the happening areas in the city center. It's within walking distance from Amsterdam's cultural, shopping, and tourist hubs, including Museumplein, Kalverstraat, Vondelpark, and Dam Square.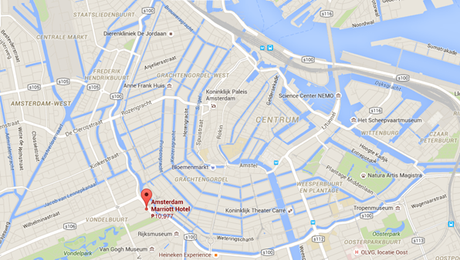 Accessibility is not a problem, for aside from the taxi and Uber cars that ply the area, the tram and bus stops are nearby, and the airport bus also makes a stop right in front of the hotel.
STYLE/CHARACTER
Marriott Hotels is a globally-recognized chain with more than 500 hotels and resorts in over 50 countries around the world. With its Travel Brilliantly campaign, it has been rolling out innovations that elevate style, design, and technology, constantly evolving for next-generation travelers.
Opened in 1975, the Amsterdam Marriott Hotel is the first Marriott International property in all of Europe. But by no means does it feel nor look old, as millions of Euros have been spent to continually revitalize its rooms, facilities, and public areas, like its warm lobby that is stylishly laid out.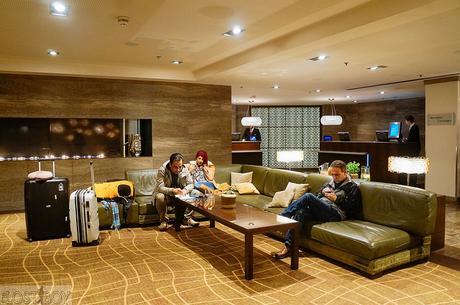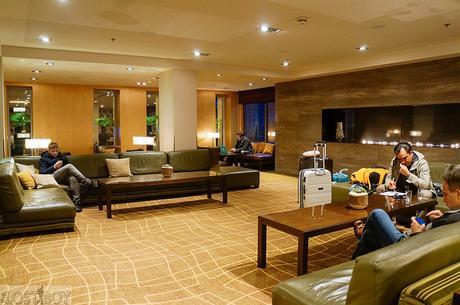 ROOMS
We were billeted in one of their their newly refurbished guest rooms created by Studio Piet Boon, a high-profile design company. Boldly designed, clean, and inspired by brutalism and local color, the room has a design that "optimizes the use of space and creates a warm contemporary atmosphere, conveying honest architectural elements, raw yet refined materials, thoughtful detailing, and well-thought out spaces that together form a balanced whole."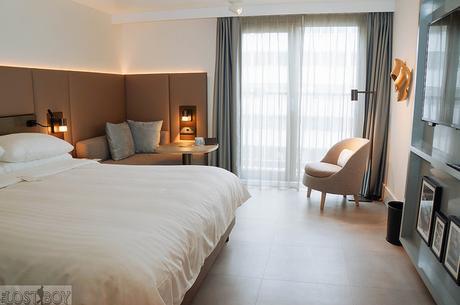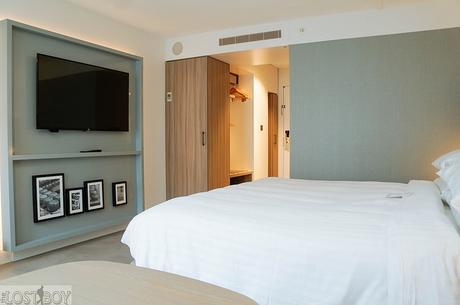 In line with Marriott's Travel Brilliantly mantra, the room was appointed to cater to the needs of millennials. Features include plush Marriott bedding, a large flat screen TV, a bespoke couch, a mini bar with coffee and tea making facility, universal and USB power points, and multimedia facilities. The immaculate bathroom, meanwhile, comes stocked with Acca Kappa toiletries.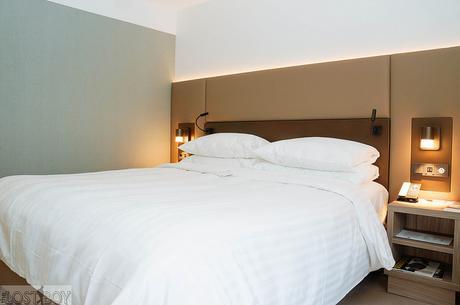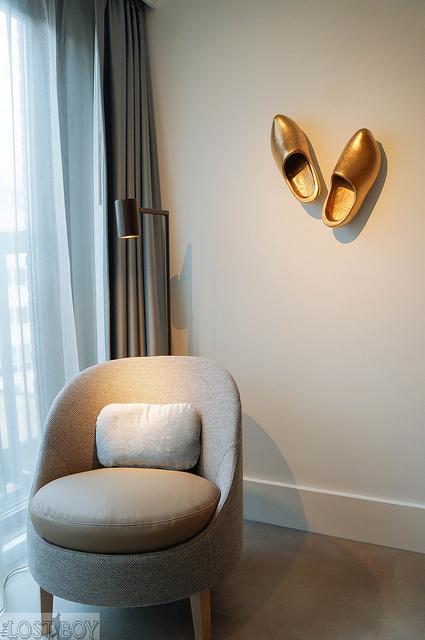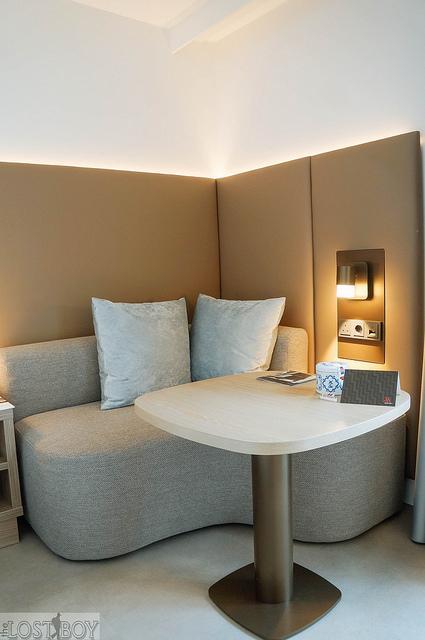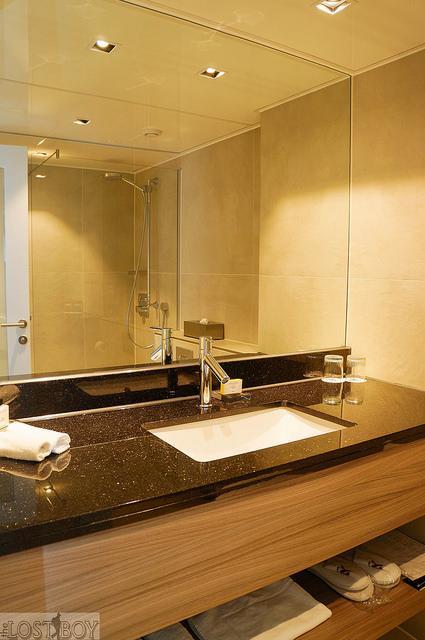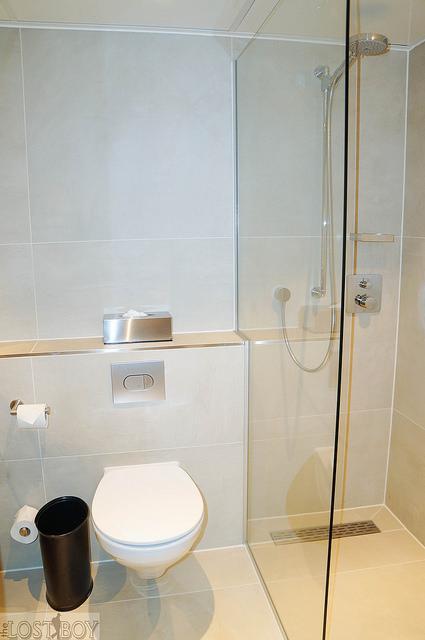 FACILITIES
Facilities include a health club with sauna, bicycle rentals, gift shop, and hair salon. The hotel likewise features reimagined meeting rooms and a grand ballroom.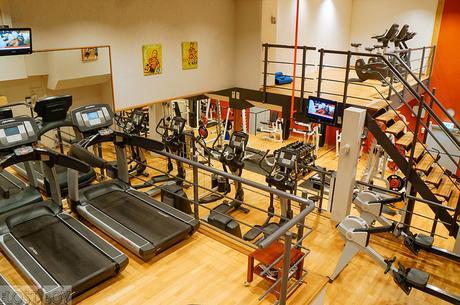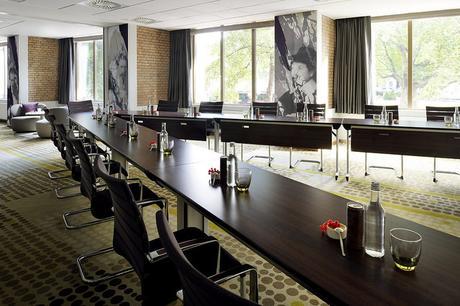 FOOD AND DRINK
We had our breakfasts at Midtown Grill, which serves a respectable array of international fare. We loved their selection of local and imported cheeses, as well as their cold cuts.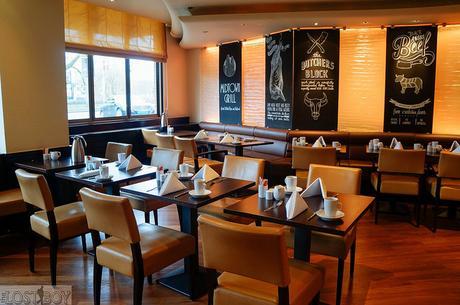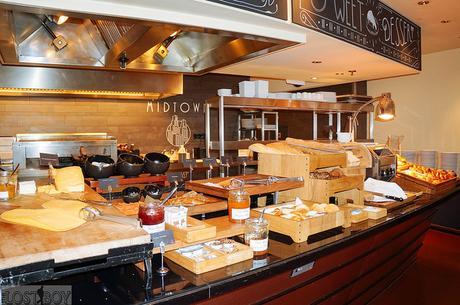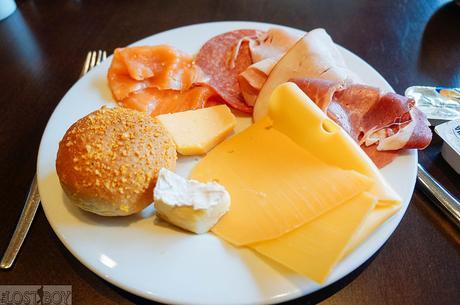 SERVICE
It was my first time in Amsterdam and in Europe, so I somewhat had my apprehensions, but I was pleasantly surprised how the staff were so warm and friendly. They were a surely gave me a good impression towards Dutch people.
VALUE FOR MONEY
As one of the most sophisticated options in the city, nights at the Amsterdam Marriott are understandably above the average. Then again, as the hotel's rooms, facilities, service, and food are surely among the best in Amsterdam, it's definitely worth the money.
AMSTERDAM MARRIOTT HOTEL
Stadhouderskade 12, 1054 ES Amsterdam, Netherlands
Telephone: +31 20 607 5555
Website: www.amsterdammarriott.com
Social Media: Facebook, Twitter, and Instagram