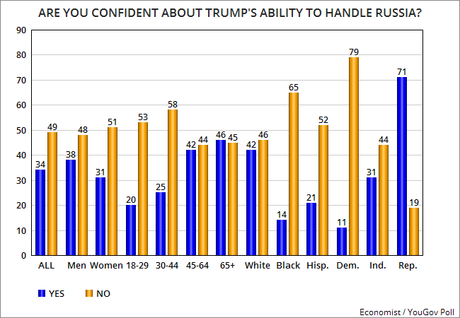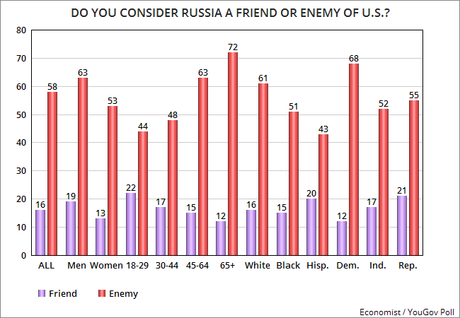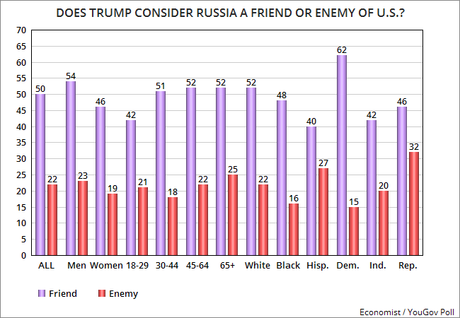 Donald Trump may think his Russian problems are behind him, especially with congressional members of Congress trying to block any investigations of improper contacts between the Trump campaign and Russian officials. But he is wrong.
The truth is that only 39% of Americans are confident in Trump's ability to deal with Russia, while about half (49%) say they are not confident at all. That's because while 58% consider Russia to be an enemy (and only16% consider Russia a friend), they don't think Trump has the same belief. About 50% think Trump considers Russia to be a friend, while only 22% think he considers it to be an enemy.
A whopping majority of 73% also think the contact between the Trump campaign and Russian officials was inappropriate, while only 27% say it was appropriate. And a 63% majority still want Congress to investigate those inappropriate contacts, while only 37% wants Congress not to investigate.
Those numbers show us that Trump's Russia problem is not going away.
The charts in the post were made using information in a recent Economist / YouGov Poll -- done between February 18th and 22nd of a random national sample of 1,500 adults, with a 3 point margin of error.