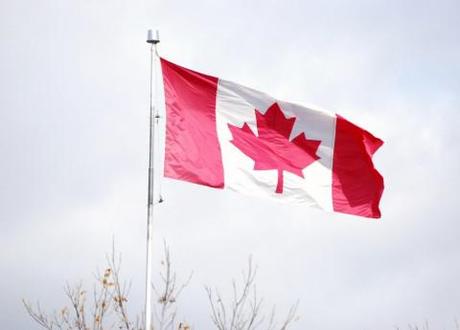 Americans angry about Obamacare are threatening to leave for Canada… which has its own national health service.
Canada, the US's neighbor to the north, has long been the place that some Americans want to sulk off to when national politics don't seem to go their way. It's the geopolitical equivalent of "I'm going to run away from home!"
The Supreme Court's controversial decision to uphold President Barack Obama's signature health care legislation, the Affordable Care Act, better known to most as "Obamacare", on Thursday has prompted just such a reaction. Angry Americans are taking to Twitter to proclaim their new-found allegiance to Canada, announcing their plans to de-camp at least until Obama is ousted in the coming election and Obamacare is repealed.
The decision, in plain English.
Fine logic, surely – except for the fact that Canada has precisely the kind of publicly-funded national health service that these angry Americans are running from, and has had since 1984. Self-deportation fail?
Or is this just another example of the Internet's tin ear when it comes to sarcasm?
Because of OBAMACARE, I am SELF-DEPORTING to CANADA

— Daniel D. Portado (@DanielDPortado) June 29, 2012
This is insane, I'm moving to Canada #ObamaCare — Moe Δbbass (@MoBaby69) June 28, 2012
Did they really mean that?
Maybe not – several tweets were picked up by places like BuzzFeed, which compiled them into a super-viral, share-able posting for easy mocking. But as at least one tweeter pointed out, some of those whose tweets appeared on the list may have been joking. Sarcasm doesn't always go over well on Twitter.
At least three included on this list of Americans wanting to 'move to Canada' said it in jest. Come on, @Buzzfeed bit.ly/L6RUS3 — Erin Cunningham (@erinmcunningham) June 29, 2012
Twitter snaps back
Regardless of whether there's a lot of truth to the Americans want to move to Canada story, Twitter is ablaze with mocking, gleeful schadenfreude.
All those Americans coming to Canada because of #Obamacare are sure going to be mad when they see that we have free healthcare too.

— Tarol Hunt (@Thunt_Goblins) June 28, 2012
if you're angry about #obamacare, and you say or post that you are moving to canada, you are too stupid to live anywhere on this planet.

— jay bentley (@jay_bentley) June 28, 2012
More on Obamacare

Supreme Court upholds health care legislation
 What if Obamacare falls?
Obama's health care overhaul in jeopardy