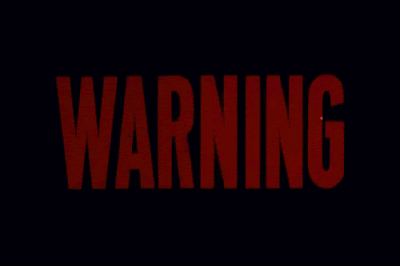 By Susan Duclos - All News PipeLine
We're going to start this article a little differently than usual, as we are seeing dire warnings, not just from writers that have been seeing the writing on the wall regarding food shortages during the national lockdown because of the COVID-19 coronavirus pandemic, but from the very people that grow the food that ends up on our tables.
So, we are going to begin this article with a video that a regular reader so kindly sent over to us.
A Texas cattle rancher created a video that was published at  An American Homestead's YouTube channel, explaining what is happening to farmers and ranchers from "coast to coast"  and warning exactly how dire the situation truly is.
This news has been reported, generally in separate articles, or days apart, but when all is seen together, we can see why Mr. Sullivan says "we are in trouble."
Watch him, then below the video I will link to the reports confirming each of his assertions.
• Mr. Sullivan speaks about vegetable crops having to be plowed under from coast to coast. He is correct as multiple news reports over the last few weeks have confirmed.
The UPI headline
states "Farmers destroy crops grown for restaurants, hotels."  With the lockdown and social distancing rules state leaders have mandated, many business that usually buy food products from America's farmers and ranchers in bulk, can no longer do so.
U.S. farmers have destroyed millions of pounds of perishable food like tomatoes, lettuce and green beans because growers lost a vast number of customers after the coronavirus pandemic struck.
"It's a catastrophe, it really is," said Tony DiMare, a long-time tomato grower based in Palm Beach County, Fla.
• He then describes how millions of chickens are having to be euthanized. Business Insider reports that 2 million chickens from one single plant in Deleware have to be euthanized.
That is just one of the hundreds of chicken plants across America having to make that kind of devastating decision because we have created a food supply chain that when any part of it is disrupted collectively, the entire system starts falling apart.
A poultry-processing plant in Delaware has made the "difficult but necessary" decision to kill 2 million chickens as worker shortages push the US meat supply chain toward a breaking point.

Delmarva Poultry Industry Inc., a cooperative that works with about 1,300 farmers, said it looked at all other options, "including allowing another chicken company to transport and process the chickens and taking a partially processed product to rendering facilities to utilize for other animal feed" but ultimately decided on euthanasia.
• The next thing he mentions is how sows are being given abortions, and on April 28, 2020, the
New York Post described
how farmers are having to kill piglets and give sows abortions because they are running out of space to house their livestock.
• On the same day Bloomberg reported that the "
mass hog cull
" has begun with meat rotting in landfills.
• Many already know that farmers are having to dump hundreds of thousands of gallons of milk as the "coronavirus has devastated US agriculture," as
CNBC states
.
Related:
INSIGHT-Piglets aborted, chickens gassed as pandemic slams meat sector
• On top of those items that Mr. Sullivan so succinctly described we see a report at
MSN Money,. from Bloomberg
, showing that some grocers are now rationing meat and limiting the sale of ground beef and fresh pork in certain areas.
Already, some grocers are beginning to ration supplies as the virus forces unprecedented disruptions in meat processing. Kroger Co., the nation's biggest traditional supermarket chain, on Friday said it was limiting purchases of ground beef and fresh pork "at select stores." Wholesale prices for both the meats have surged, and it's starting to translate into higher bills at the retail level.
• Krogers is not the only place where the the rationing has begun, as we see the blaring headline "
McDonalds Starts To Ration Meat Amid Supply Chain 'Concerns'."
Within the article we see the "company has placed items like burgers, bacon and sausage on "controlled allocation," according to Business Insider. Additionally, the company's distribution centers have been placed on 'managed supply'."
When we step back and look at all of those stories together, in one place, it is a little easier to understand the sheer desperation of the ranchers and farmers, forced to kill and destroy their own fruits, vegetables and livestock, which in turn destroys their entire livelihood.
(
PLEASE HELP SUPPORT ANP
: 
With Independent Media being censored on almost every internet platform, reader donations are what keeps websites like ANP up and running. Your donations are greatly appreciated. Thank you, Stefan & Susan.)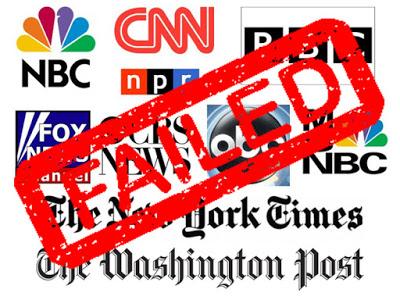 WHERE IS THE MEDIA?
While I was able to find articles regarding each of these issues,the media reports it then buries under their latest Trump outrage of the day, so worried about attacking the President, they cannot be bothered to help Americans understand what is happening now and what is coming.
I had to look up each of those articles individually because places that generate links, such as Drudge Report, has just one article today, Sunday, May 3, 2020, that relates to the upcoming food crisis.
Why are most media outlets ignoring the huge elephant in the room, and others are burying their reports when they can be bothered to inform Americans of what is truly happening with our food supply chains?
 Had the establishment media warned Americans back when the pandemic first began to spread from Wuhan, China, perhaps those same Americans would have had more time to prepare, stock up on items before the panic buying began and stripped shelves of basics like cleaning supplies and toilet paper.
The so-called "mainstream media" has failed spectacularly during this pandemic.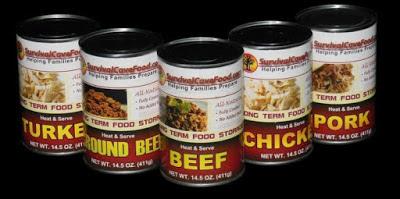 COMING BACK IN STOCK!!!
Readers have expressed their gratitude for ANP finding products they haven't been able to find, that are still in stock or back in stock, so we do continue to hunt for sought-after items, save the links, then verify they are still available for delivery in a reasonable amount of time when writing our food articles.
We're going to start with the freeze dried foods that have recently become available again because
they won't stay available for long
, especially once the establishment media deems it time to inform their readers/viewers about what is coming.
Freeze Dried Foods:
Nutristore Freeze Dried Beef Dices
Mountain House Classic Bucket 
Wise Company ReadyWise, Emergency Food Supply, Freeze Dried Vegetables, 120 Servings
Wise Company ReadyWise, Emergency Food Supply, Emergency Freeze Dried Fruit Bucket, 120 Servings 
Wise Company 124-Serving Ultimate Preparedness Pack
Vegetable Soup Mix by Its Delish, 10 lbs
Freeze Dried Sliced Strawberries by Nutristore
Amrita Foods - Dried Diced Mango, 1 lb
Traina Home Grown California Sun Dried Fancy Ruby Royal Apricots,2 lbs
Augason Farms Butter Powder 2 lbs 4 oz No. 10 Can
Augason Farms Hard White Wheat Emergency Food Storage 24 Pound Pail
Augason Farms Vegetable Stew Blend 2 lbs 0.5 oz No. 10 Can
Augason Farms Tomato Powder Emergency Food Storage 3 lbs 10 oz No. 10 Can
It's Just - Whole Egg Protein Powder, Nothing Else, Made in USA, Non-GMO (20oz)
Canned Meats And Fish:
DAK Premium Ham, Fully Cooked
Armour Potted Meat, Keto Friendly, 5.5 oz. Can (Pack of 24)
Harvest Creek Pulled Pork 4/12 Oz.
Armour Star Vienna Sausage, Smoked
Armour Star Banner Sausage, Easy Open Can, 10.5 oz. (Pack of 12)
Fully Cooked Bacon, Ready to Eat, 80 Slices Per Pack / Case, 10 Year Shelf Life, Superior to Canned, Real Thick Cut, 2+ Pounds, No Refrigeration Needed
Underwood Deviled Ham 4.25 Oz can - Pack of 4
Underwood Chicken Spread 4.25 oz (Pack of 4)
Kirkland Signature Premium Chunk Chicken Breast Packed in Water, 12.5 Ounce, 6 Count
Valley Fresh 100% Natural White Chicken Cuts Pouch, 7 Ounce (Pack of 12)
Chef-mate Creamed Sliced Beef, Canned Food and Canned Meat, 6 lb 10 oz (#10 Can Bulk)
Mary Kitchen Hash Mary Kitchen Corned Beef Hash 14 Oz (8 Pack)
Harris Robinette Natural 100% Grass Fed Ground Beef - Hamburger Meat, Ground Meat - Made in the USA - 10 Pack
Underwood Roast Beef Spread, 4.25 Ounce (Pack of 24)
Dinty Moore Beef Stew 15 Oz (8 Pack)
Armour Star Classic Homestyle Beef Stew, 20 oz. (Pack of 12
StarKist Wild Alaskan Pink Salmon -Reduced Sodium - 14.75 oz Can (Pack of 12)
BUMBLE BEE Skinless and Boneless Smoked Trout Fillets in Canola Oil
Wild Planet Wild Sardines in Extra Virgin Olive Oil, Lightly Smoked, Keto and Paleo, 4.4 Ounce, Pack of 12
Bumble Bee White Crabmeat, 6 oz
Underwood Liver Wurst Spread, 4.25oz Can (Pack of 6)
Bumble Bee Snow's Ocean Chopped Clams, Gluten Free Food, High Protein, Bulk, 51 Ounce Can
Reese Golden Smoked Trout, 3.75-Ounces
Snow's by Bumble Bee Chopped Clams, 6 Count
Search Links:
Canned Vegetables
Canned Fruits
Rice
Beans 
Protein Powder
BOTTOM LINE
As is explained by "Our Wyoming Life" video below, the warnings we have been given are not just accurate but are even understated, as they argue the situation is more dire than we originally believed.
With that said, there is no reason to go empty the grocery shelves in a mad rush, grabbing anything left available whether you normally would eat it or not, that isn't smart prepping, that is fear and panic buying.
Order what you can get and top off your supplies, making meat a priority so when this food
shortage becomes worse, you are still set to eat as you normally would.
Another thing to consider is once the masses understand how critical this meat shortage can become, the Black Friday chaos we see every year over toys and sales, will look like toddlers wrestling in comparison to how violent people will become when it is their food at stake.
Prepare as well as you can, as much as you can, and if you are as prepared as possible, then there is nothing to fear.
God Bless and stay safe everyone.
ANP EMERGENCY FUNDRAISER: With non-stop censorship and 'big tech' attacks upon independent media, donations from readers are absolutely critical in keeping All News Pipeline online. So if you like stories like this, please consider donating to ANP.
All donations are greatly appreciated and will absolutely be used to keep us in this fight for the future of America.
Thank you and God Bless. Susan and Stefan.

PLEASE HELP KEEP ANP ALIVE BY DONATING USING ONE OF THE FOLLOWING METHODS.
One time donations or monthly, via Paypal or Credit Card:

Or  https://www.paypal.me/AllNewsPipeLine
Donate monthly from $1 up by becoming an ANP Patron.


Donate Via Snail Mail
Checks or money orders made payable to Stefan Stanford or Susan Duclos can be sent to:


P.O. Box 575

McHenry, MD. 21541
ANP is a participant in the Amazon Services LLC Associates Program.