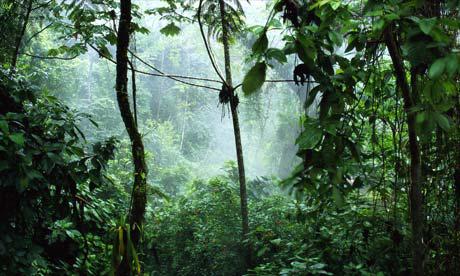 The recent spate of murders in the Amazon rainforest has been continued with the killing of Obede Loyla Souza, a rural worker from the region. The battles over land and logging rights are still raging on and Obede's murder makes him the sixth victim in a month.
According to a local church land commission the 31 year–old had been arguing with illegal loggers in the area. After the heightened violent activity in the recent weeks the Brazilian government has supposedly offered more protection for activists, however according to the commission Obede had been receiving death threats after an altercation with the illegal loggers.
"There is in this region a really dangerous group of loggers" Said Hilario Lopes Costa from the commission, "He had a fight with one of them over the cutting of these trees and he was a marked man from then on."
According to local residents four men were spotted in a pick-up truck driving towards the home of Obede. His body was found in a dense forest not far from his house, forensics showed that he had been killed by a shot to the head. There have been a total of six murders in the states of Para and Rondonia, though police are convinced that they are not all related to land and logging disputes.
The bodies of Jao Claudio Ribeiro da Silva and his wife Maria do Espirito Santo were discovered on a nature reserve in the state of Para where they had been working for the last 24 years. Due to their previous environmental activism the couple had received numerous death threats over the past two years. Their murders were followed shortly by the killing of rural leader Adelino Ramos in the state capital of Rondonia.
If you have an interest in conservation and what to learn how you can make a real difference on your gap year then why not get in touch and find out about our projects across the globe.