Do you remember the tragic scene of Vietnamese villagers running from a burning village after a napalm attack? The little girl in the scene broke my heart. I prayed for her many times through the years when I would see this awful photo. In this CBN story we find that the little girl, Kim Phuc, miraculously survived, and later became a believer in Jesus Christ. We also find out that there is a new treatment for burn scars that promises to do wonderful things for Kim and many other victims of war. ~ TD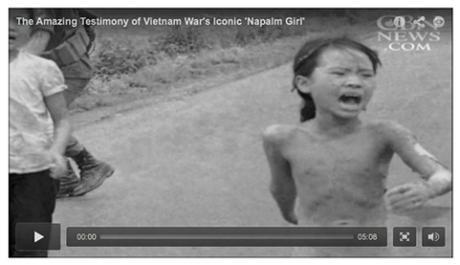 See the CBN tv article at http://www1.cbn.com/cbnnews/us/2016/april/the-amazing-testimony-of-vietnam-wars-iconic-napalm-girl
The Amazing Testimony of Vietnam War's Iconic 'Napalm Girl'
by Wendy Griffith
WASHINGTON — It's one of the most iconic photos of all time and one of the most haunting. The image of a Vietnamese girl running naked in the street after a napalm bomb exploded on her neighborhood.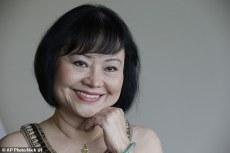 In this Sept. 25, 2015 photo, Kim Phuc poses for a photo at a hotel in Miami. (AP Photo/Nick Ut)
That was 1972. Today, Kim Phuc still lives with the scars but a new treatment is changing the way she and other burn victims live their lives.
The famous photo shows then 9-year-old Kim Phuc trying to outrun her burning flesh after the South Vietnamese dropped a napalm bomb on her village of Trang Bang. Her burns were so bad, the doctors gave her zero chance of survival and took her body to the morgue where it remained for three days!
Read the whole story at http://www1.cbn.com/cbnnews/us/2016/april/the-amazing-testimony-of-vietnam-wars-iconic-napalm-girl
---
The story on CBN today is well worth your time to read. If you are haunted by the horrors of Vietnam, this will be medicine to your soul. 
♞