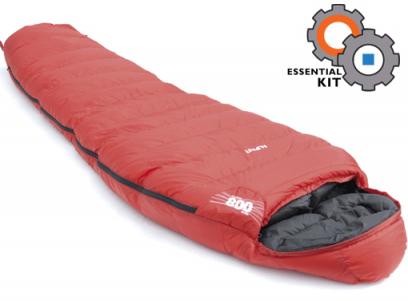 When you're out working in the wilderness sleeping in relative comfort is an important factor in the success of your project and your enjoyment overall. Here's a tip on a bit of essential kit that we recommend to our volunteers.
The Alpkit Pipedream range of bags are extremely comfortable but also very lightweight making them perfect for gap year travel.
The bag is lined with high quality goose down and shaped into a perfect modern sleeping bag shape. The "mummy" shape has been adopted by most sleeping bags these days but the Pipedream has been trimmed down to reduce weight and air pockets but has enough room to allow for arm movement.
The hood allows you to draw the bag around your shoulders or your face keeping you warm and dry and with a pocket  in the lining for your ipod you can get nice and snug with your favourite Frontier Mixtape.
Sweet dreams.