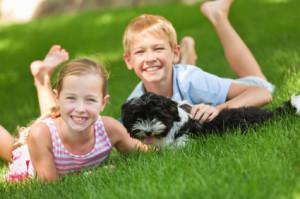 Parents who have children that are allergic to certain foods or environmental allergens consistently worry about their child and the potential exposure to these allergens. You never know what your child could come into contact with, and expecting your child to remember all of the things that they are allergic to, isn't a realistic expectation.
Luckily, the innovative company Mabel's Labels has a solution for this problem with their Allergy Alerts labels. These waterproof, durable labels can be affixed to things like food containers and travel gear. Each label displays a child's name, and the exact allergens that he or she is allergic to. These labels take the guesswork and stress out of medical alerts for kids.
Each pack of labels contains 20 labels that are specifically tailored for your child. You can choose up to 20 characters to display on each label, listing up to six allergies per label. These labels are peel and stick, and are also dishwasher and microwave safe so that they can be used on lunch containers, drink bottles and more.
To use these allergy alert labels, simply peel and stick onto anything your child might take to school, a field trip, summer camp or sport's practice. Tell your child that they can easily show the label to an adult so that the adult will know about the child's allergies. The labels are also UV resistant, so can withstand direct sunlight without fading.
Managing your child's allergies is hard enough, so let Mabel's Labels help with the Allergy Alerts labels. These little lifesavers can help anyone quickly identify what a child is allergic to in order to reduce the risk that the child comes in contact with those allergens.
Order your Allergy Alert labels today to breathe easier tomorrow.