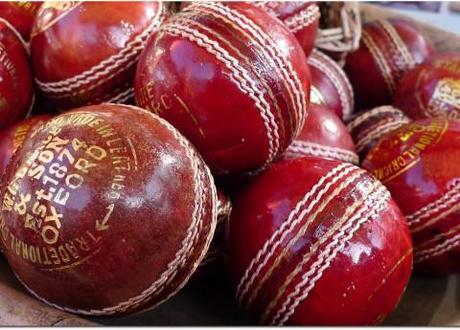 Cricket: Back in the headlines for the wrong reasons? Photo credit: Swamibu, http://www.flickr.com/photos/swamibu/3355360781/
Texas financier Allen Stanford has been found guilty of 13 criminal charges relating to a $7 billion Ponzi scheme. The high-profile cricket sponsor now faces up to 20 years in prison in the US.
At one point, Stanford's personal fortune was estimated at $2 billion. The financier signed a five-year deal with the England and Wales Cricket Board in 2008 to sponsor a series of internationals. Having based his business empire in Antigua, the 61-year-old received a knighthood from the country in 2006; he was stripped of his title in 2009, after his arrest by US authorities on fraud charges.
Embarrassment. Antigua was "left red-faced by its association with Stanford", according to The Guardian – and the embarrassment doesn't stop there: "In Washington, he and his executives gave over $1.8m to Democrat and Republican politicians. President Barack Obama received $4,600 for his 2008 election campaign. He was also said to have been close to former president George W Bush." The trial has also brought "one of English cricket's lowest moments" back into the spotlight, said The Sun: "Just under four years ago ECB chairman Giles Clarke and chief executive David Collier were all smiles as the brash American landed his helicopter on the hallowed turf at Lord's to announce his hiring out of the England team."
Repayment possibility? "Victims cheered the verdict, but their victory is hollow. Three years on, they are yet to receive a penny from the court-appointed receiver, Ralph Janvey. Of the $216m he had recovered by late last year, more than half had been eaten up by legal and other fees," pointed out The Economist. According to The Economist, a mere $500 million may be recoverable from the $7 billion invested.
Class action. However, a group of duped investors are suing two law firms, and a lawyer who worked for Stanford, for negligence. According to The SF Examiner, the guilty verdict in the criminal case may well aid the forthcoming civil cases.
Brain injury. Stanford's lawyers had tried to argue that their client was not competent to stand trial because he had lost his memory due to a prison beating: "While in jail awaiting trial, Stanford was beaten by another inmate, leaving him with a brain injury and an addiction to an anti-anxiety medication," reported Reuters.