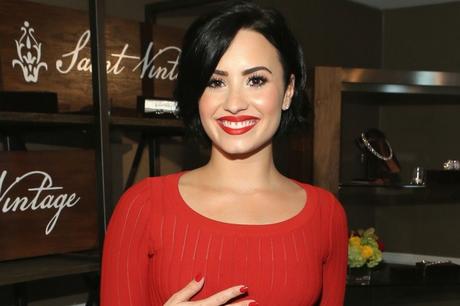 Demi Lovato recently got a tattoo to cover up an old one she had on her wrist that she wasn't too pleased with. She joked about the original ink — a pair of lips that Demi claims looked more like female genitalia — hashtagging her post with "#RIPvaginatattoo." Now it looks like someone claiming to be the tattoo artist is not happy with Demi's description and allegedly called her out on Instagram. Yikes.
According to E! News the Instagram user ashleybtattoo reposted Demi's photo of the coverup with the caption, "Cool post @ddlovato, thanks for getting the tattoo covered up I did for free that you specifically asked for. Not to mention you didn't even have the courtesy to offer me any money in the first place. You pissed all over our toilet seat and you made a fool of yourself. What a shame that people look up to you. The tattoo you covered it with kinda sucks too. Looks like you might forever be a goon. Feel free to bombard her since I got no recognition from the tattoo. #scumbag #turd #claimstobesober #drankallthebeer #peepeetoiletseat #yousuck."
Ouch. The alleged artist also reportedly wrote another comment, saying, "It's a really nice example to people your setting saying to not do drugs, but honestly you were acting like a full time slob…You never even gave me a shout out when I dealt with your drunk ass."
Demi reportedly caught wind up the accusations and responded via Twitter — using only emojis. You can check out her response below.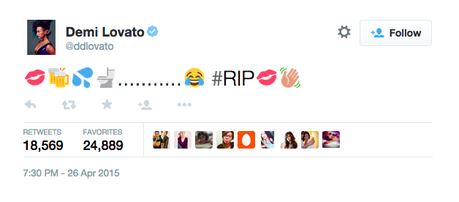 source