Here's a view of all the post cards for the Post Card Art Project II together – so far. There are more cards available if you want to join in.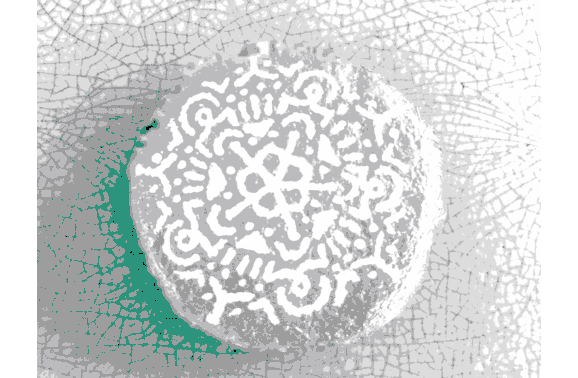 The Post Card Art Series
This is one of a series of Post Card Art Projects. These are collaborative arts project done on postcards with people all over the world. 
Using an image divided into sections, I created postcards for each section.  I printed, pre-stamp, and mailed them out to patreon supporters, friends, and blog readers who expressed an interest. The artists add their art, mail the cards back, and I assemble them.
The results are fun and unique.
The post All Together Now – Post Card Art Project II written by Andrew Furst appeared on Andrew Furst.