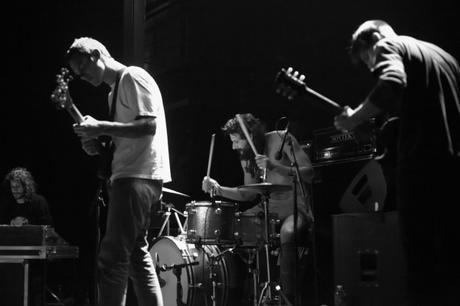 Photos by Mia Min Yen
Nashville's bluesy-psych band All Them Witches played Rough Trade last weekend. The band just recently released their latest album Dying Surfer Meets His Maker (New West Records) and is currently on a national tour.
All Them Witches are known for their rocking grooves, psychedelic sounds and bluesy jams on stage. With all these elements, members Charles Michael Parks, Jr (vocals/bass), Ben McLeod (guitar), Allan Van Cleave (keys), and Robby Staebler (drums) put on a phenomenal show. Fans packed the room, as the band delivered its "southern swagger" to the crowd. It was clear that no one wanted to leave after the quartet finished the show — everyone in the venue had surrendered to this Tennessee-based group and their dark bluesy tunes.