At the IFA 2013 Technology Trade Show, Berlin Samsung unveiled few new products. From the expected Galaxy Note 3 to the much rumored 'advanced' piece of technology, smartwatch. The smartwatch is more than just an extension to your galaxy smartphone. It will be your companion as a watch as well as a companion to your Galaxy device.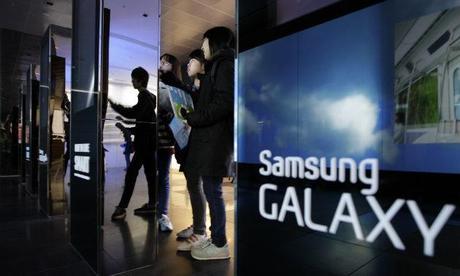 Galaxy Gear Smartwatch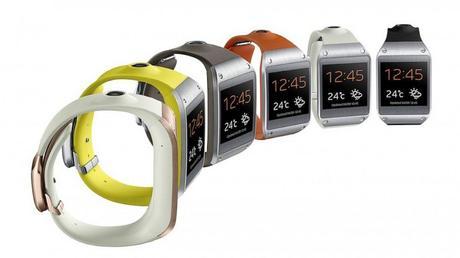 It is a 1.63-inch AMOLED touchscreen display, with a 1.9-megapixel 'Memographer' camera on the side of the device for capturing snaps with a tap. The smartwatch has voice control which will allow you to do all the Android device functions via specific voice commands. Samsung has promised, at the time of lauch it would have total of 70 apps including the ones already on the smartwatch.
As of now the smartwatch only has support of few apps and most of them are geared towards health and fitness. It can even read articles to you saved in your Pocket read-it-later list. For a complete list of available Apps that your smartwatch can run check TheNextWeb.
To start with, the smartwatch will only work with the New Note 3, and Note 10.1. Support for other devices including S4 will be added after the old devices receives its software update to Android 4.3
The smartwatch will be available from September 25th 2013
On launch it would have six different colors, Black, Orange, Lime Green, Rose Gold, Beige and Mocha Grey.
The smartwatch is priced at $299
Galaxy Note 3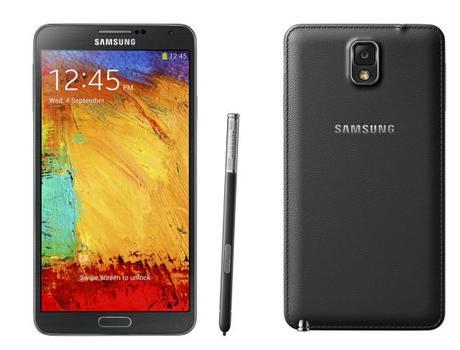 Note 3 is the next Android Smartphone Samsung launched. The huge device/smart phone has a 5.7-inch Super AMOLED display which is run by 3GB of RAM.
Here are its specs
Display : 5.7-inch Super AMOLED display with a resolution of 1080×1920.
Processor : 2.3Ghz quad-core for LTE / 1.9Ghz quad-core for 3G
RAM : 3GB
Storage : 32GB/64GB
Camera : 13MP supports 4K video recording with LED flash + 2MP ( 1080p HD video recording ) for front.
Battery : 3200 mAh
OS : Android 4.3
It packs a 3200mAh battery as compared to the 2400 mAh and a 3100 mAh battery for S4 and Note 2 respectively.
Note 3 will be available in 32GB or a 64GB variant, the micro SD card slot is still there incase you need more storage. Which expands upto 64GB.
The Android 4.3 comes with the same TouchWhiz skin on it, so the recently announced Android KitKat might be delayed on Galaxy / Note devices whenever its launched.
This device comes with a S-pen with all the pen features and some new features which enables 'AirCommand' which opens radial menu that offers quick access to very common S-pen tools.
Note 3 will be shipping on September 25
Here is a small 6-minute video to go through all the features of the new Note 3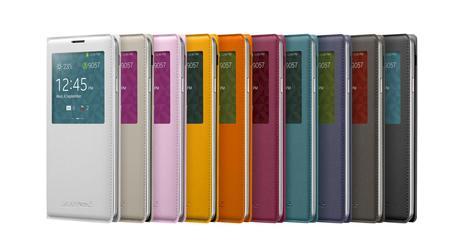 For more read the Samsung Galaxy Note 3 Press Release
Galaxy Note 10.1 tablet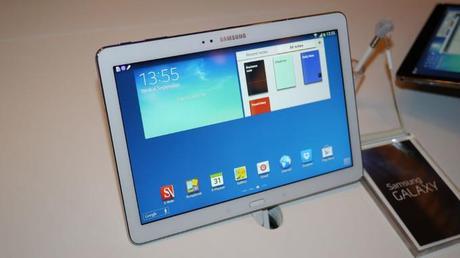 The Galaxy Note 10.1 has the same hardware that is provided by the Note 3, with the only difference being the screen size to 10.1 inches WQXGA display which includes the 2560×1600 resolution. This device would come with a S-pen and a lot of S note features which allows 'better' multitasking and adds some good advantages over other tablets as Samsung claims.
Galaxy Note 10.1 will be shipping on September 25th.
Image Credit : ABC News / Tech Advisor