All is well.  I asked Ramesh how is everything going.  He gave me this answer without bringing any emotion on the flat face.  At first I felt very strange why he spoke in such a rude manner.  Then I thought what should I do and why should I bother.  We were in the same class in school.  And every year we moved together in the same next class.  I took science.  He also took science.  12 years ago we all separated after finishing school education.  After that, even meeting after so many years, he only recognized me.  His face had changed a lot.  I probably hadn't changed much.  We didn't have much friendship in school.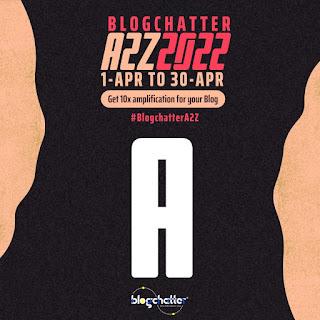 He was top in studies and I was thoroughly in sports.  I was fine in studies.  Yes, never came first like him always.There are some things about him that I still remember and have never been able to wipe off from my memory.  Till that day I was sure that he had nothing to do with sports.  I always thought he was just a bookworm.  We had reached the final of our region in badminton and our position was also very strong.  We were almost certain to win the trophy.  Two days later it was the final match and one of our great players got sick. I don't know from where our coach brought Ramesh in his place.  We all wondered what had happened to the coach.
No one dared to go and question coach about that.  Now,  none of us thought that we would win in the final.  But there was another surprise for all of us.  We won the trophy and won on the strength of Ramesh.  I asked him then how he did it.  Even then he had the same answer, all is well.  Then I came to know that this person was not only top in studies but also had a hidden talent in many other things.  I remember one more incident about him.   It was our last year in school and final exams were going on.  On the day of the last examination, Ramesh entered the hall after 15 minutes of the commencement of the examination.
He was absolutely calm.  No excitement.  No panic on the face.  Very calmly he started giving the exam.  Yes, on that day, his pen was a little quicker than the other days.  After the examination, his close friends asked him how was the examination.  He had the same answer, all is well. When they asked his he got late he told on his way he found a calf stuck his front legs in an open gutter and was not able to move out. So, Ramesh decided to put his exam on stake that day and save the life of that calf. And he succeeded. In both. The interesting thing is that despite all this, he came first.
He was a unique personality.  Never used to pretend.  He had a calm disposition.  Didn't speak more than required.  He was serious all the time.  One more thing I came to know about him after meeting him today.  How high to keep the level of competence and success is always in our hands.  Even after coming top in IAS, instead of taking any post of royal fun, Ramesh took the responsibility of working for the development of far flung villages by making a special request to the government.  If anyone has the power to stand on the scorching sands of the desert and say all is well, then he will be Ramesh or someone like Ramesh.  And that person will also have enough power to grow roses in the sand.
Ramesh is the owner of a different personality. I termed that personality class as - All is well.
I'm participating in #BlogchatterA2Z and this is post is part of it.