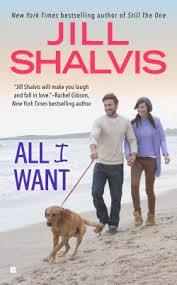 From the "awesomely, incredibly talented"* New York Times bestselling author of Still the One, comes a sexy new Animal Magnetism novel set in Sunshine, Idaho, where the sky is the limit when it comes to love.
Pilot-for-hire Zoe Stone is happy to call Sunshine, Idaho, her home base. But her quiet life is thrown for a loop when her brother's friend Parker comes to stay with her for a week. The U.S. Fish and Wildlife special agent is a handsome flirt with a gift for getting under her skin. And the situation only escalates when Parker hires her to fly him around the area while he collects evidence on a suspected smuggler.
Now she has to live and work with the guy. But when they're in the air, she sees another side of him. He's driven, focused, and sharp. And while he enjoys giving commentary on her blind dates, she quickly realizes with a shock that it's Parker who gets her engines going…
MY REVIEW: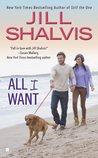 All I Want by Jill Shalvis
My rating: 5 of 5 stars
All I Want by Jill Shalvis is a 2015 Berkley Publication. I was provided a copy of this book by the publisher and Netgalley in exchange for an honest review.
All I Want has all the trademark humor we've come to expect from Jill Shalvis, especially in the Animal Magnetism series, but there is a little romantic suspense element in this one I really liked.
Zoe, has convinced herself she is good and fine since her brother Wyatt and her sister Darcy found true love and have moved out of the house and on with their lives. But, deep down, she longs for the same happiness her siblings have found.
As fate would have it, Wyatt's good friend, Parker, is on a vacation and Zoe has agreed to let him stay at the house with her to help finance home repairs. When the two meet each other sparks fly right away but in a hilarious way, which had me laughing out loud.
Naturally, the couple tries to deny they are feeling a connection and work hard to douse the flames because they are not really suited for each other. Parker is on a vendetta mission, which is very dangerous, but once he's done what he needs to, he will disappear back into the dark and murky world from which he came.


Zoe needs total honesty, commitment, loyalty and honor, NOT dark, dangerous, and mysterious. It seems as though a hot fling is all she can hope for… unless a litter of adorable kittens and a delightful rescue dog named Oreo can help pave the way for Zoe's own Happily Ever After.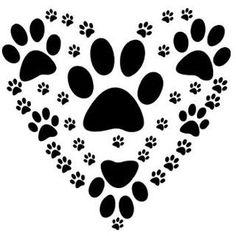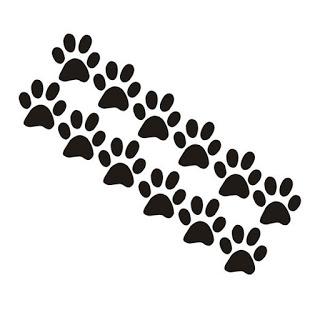 I have been catching up with the Animal Magnetism series little by little recently, and was very curious about how Zoe's story was going to play out. I love her cutting edge occupation, her loyalty to family, and felt her insecurities were valid. Same with Parker, who, had some family matters to cope with as well.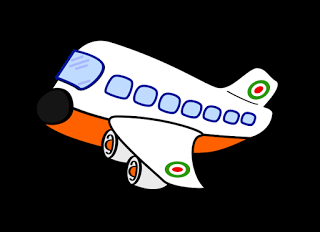 As I said before, Parker has a dangerous job, and is going rogue a little bit here, looking for justice in the death of his partner. This story line added a little bit of danger and suspense to the story, and of course I loved that element, which really made this installment stand out a little more than some of the other chapters I have read so far.
One thing Jill Shalvis is very good at is creating heroes that will melt your panties off, but will melt your heart in the process. I thought Wyatt was nearly perfect , but now here comes Parker. Geez! But, of course her stories are usually always very well balanced, laced with emotional dramas, and offset with humor, and excellent banter and dialog that never fails to leave me with a smile on my face.
GET YOUR COPY HERE:

AMAZON:
http://www.amazon.com/All-Want-Animal-Magnetism-Novel-ebook/dp/B00SI026L0/ref=
BARNES &  NOBLE:

http://www.barnesandnoble.com/w/all-i-want-jill-shalvis/1121098520?
ABOUT THE AUTHOR: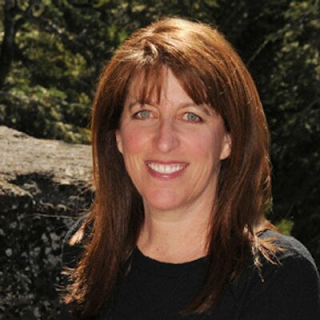 New York Times bestselling author Jill Shalvis lives in a small town in the Sierras with her family and far too many assorted quirky characters. Any resemblance to the quirky characters in her books is, um, mostly coincidental.
Look for Jill's latest, ONE IN A MILLION, on shelves and e-readers now, and get all her bestselling, award-winning books wherever romances are sold.
Visit Jill's website for a complete book list and daily blog detailing her city-girl-living-in-the-mountains adventures.  MORE BOOKS IS THE ANIMAL MAGNETISM SERIES: