Hey you Awesome People!!
Welcome back!!
If you people follow me on Social Media, you will know that I got to Experience #TheAmazonianSecret by Schwarzkopf Professional India recently!
In this post I'm going to tell you people all about it and my Experience with it.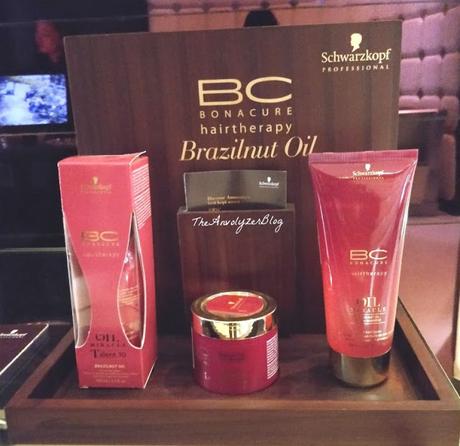 So, What is this 'TheAmazonianSecret'?
Schwarzkopf Professional introduces the world to the best kept secret from South America, the

Bonacure Brazilnut Oil Miracle
It claims to be the Ultimate Oil Care Ritual for all Hair Types.
Schwarzkopf Professional India introduced this to Delhi and Mumbai, after getting a massive response, it has finally come to Bengaluru.
I got to experience this Ultimate Hair Care Regime at
Scent Salon at Lavelle Road, Bengaluru.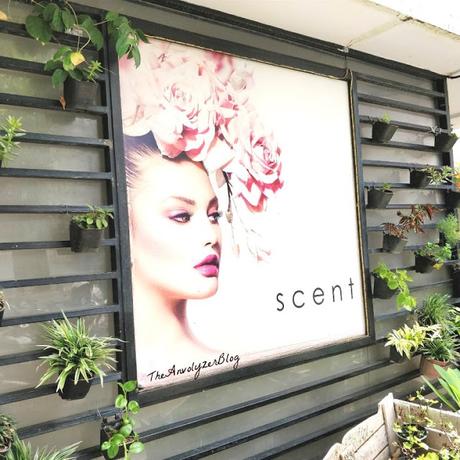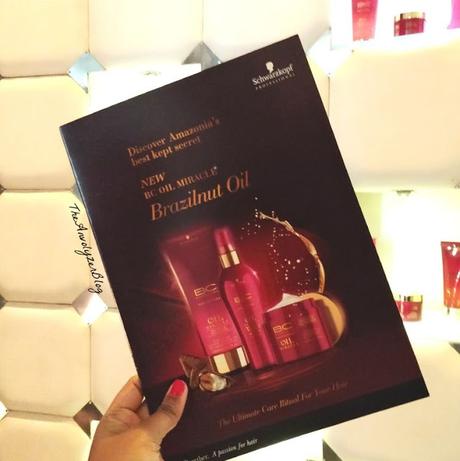 How is it different?
Main Feature about this Treatment is

Brazilnut Oil Complex
which is made up of
Brazilnut Oil
UV filters
Microencapsulation Technology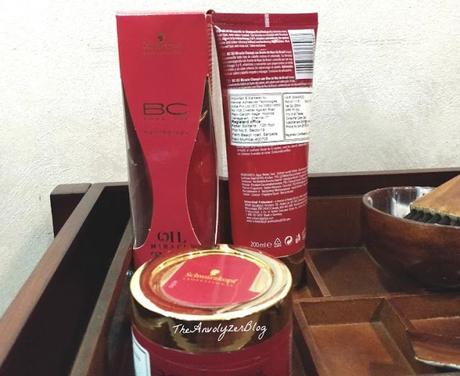 Brazilnut Oil
is extracted from the seeds of one of the largest trees in South America.
It fills porous gaps in the hair structure, smoothens rough hair and delivers outstanding moisturising properties with a great shine.
The higher content of Selenium and Vitamin E deliver superior anti-oxidative and anti-aging properties.
UV filters protect the hair from harmful UV radiation, preventing hair breakage and providing color brilliance.
Using the latest technology,
Microcapsule
shells surround the fragrance, releasing it gradually over time with friction and movement of the hair. This provides a long-lasting scent release for a unique sensorial experience.
How it works
Following are the Products in the Brazilnut Oil Collection
Brazilnut Oil-in-Shampoo
A light weight shampoo which smoothes hair surface leaving it smooth and frizz free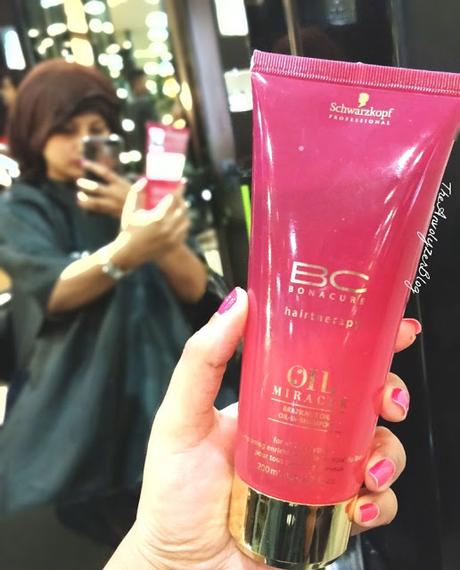 Brazilnut Oil Pulp Treatment
A hair mask which consists of Innovative Argan powder particles gently remove impurities and restores shine.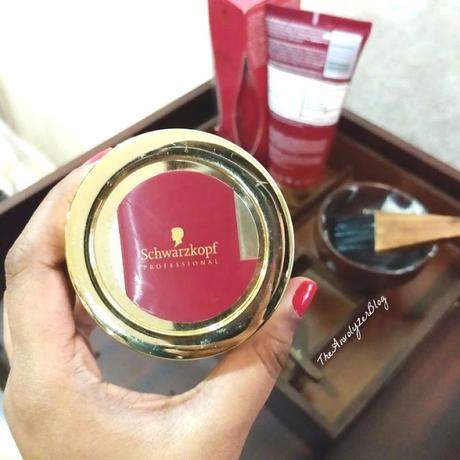 Brazilnut Oil Talent 10 Leave-in Treatment
This Leave-in-Treatment Serum helps maintaining the Shine and smoothness of the Hair and releases mild fragrances from complex molecules.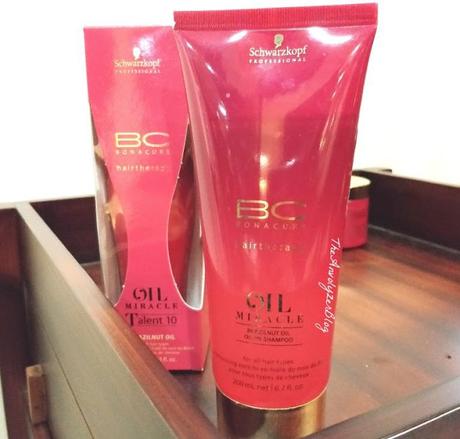 Brazilnut Oil Refined Oil Booster
This is a Salon use product and is capsules infused with highest concentration of Brazilnut Oil, this can be used as a pre-shampoo treatment.
Types of Treatments
There are three types of treatments that are available
The Complete Treatment - which is very thorough where 3 Products are used - takes up to 45-50 min.
The Shorter Treatment - Takes up to 30 min
The Overnight Treatment - Clients opting for this treatment, will be first prepped with
Brazilnut Oil Refined Oil Booster
and left to nourish overnight.
And then the Treatment is completed.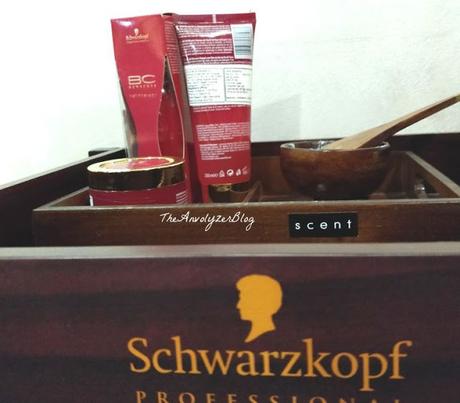 My Experience
During my treatment, the three products were used.
Started off with washing my hair with
Brazilnut Oil-in-Shampoo
After that
Brazilnut Oil Pulp Treatment
was
applied to small sections of the Hair.
After a good massage and warm wet towel, my hair was washed again.
Then a little
Brazilnut Oil Talent 10 Leave-in Treatment
and the treatment was done.
I sat down for the treatment with Rough, Frizzy, Dry and Un-managed hair, 
After the treatment was greeted with Smooth, Silky and Gorgeous hair.
Not only was my Hair Super nourished, it had a healthy shine to it.
I'm super happy with how my hair feels, it is light and manageable.
Results
Here are the Before and After Treatment pictures of my Hair, I will let you people decide if the Treatment worked.
BEFORE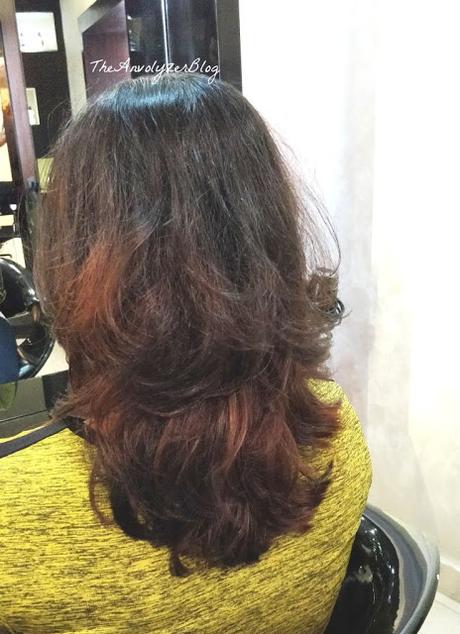 AFTER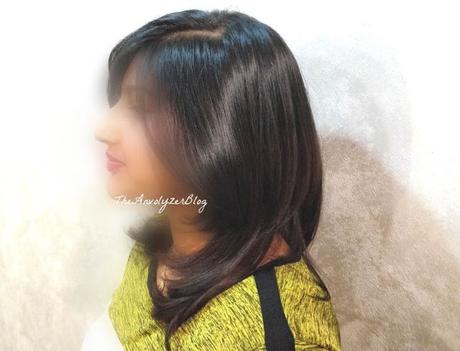 Would I recommend it?
Yes, I would recommend the treatment to anyone who won't mind splurging on it, as it does fall in the Premium Range of Hair Treatments.
If you are Interested to know more about it -
www.theamazoniansecret.com
What did you think about this Post and #TheAmazonianSecret?
Comment Below!
Follow me on Social Media
Instagram : @theanvolyzer
Twitter : 
@theanvolyzer
Facebook : 
@theanvolyzer
**Sponsored Post, Honest Review**