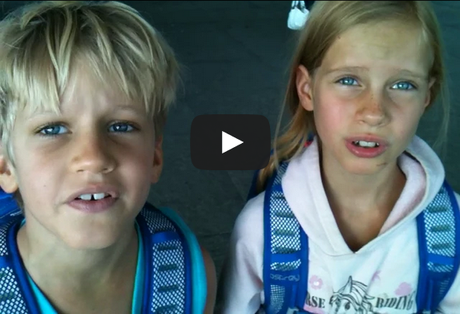 concerned that their story wasn't being heard, I blog'd about the case of these two kids from Hampstead in London and their insanely bizarre and disturbing testimony to a family friend that's being dubbed the
Mask of Zorro
 case i.e. Coached Kids or Satanic Child Abuse, over a week ago simply because there were no MSM or Mainstream Spineless Media outfits highlighting it...
In an interview from Germany with Sabine Kurjo McNeil, the "McKenzie Friend" or legal helper to Ella, the mother of two Whistleblower children, Gabriel an 8 year old boy and Alisa his 9 year old sister, whose video documenting a sustained pedophile ritual sexual abuse abuse... [source NEWSINSIDEOUT]
Finally, someone as influential as Alfred Labremont Weber (whose
youtube channel has 28,000 subscribers
) picks up the gauntlet to continue this war against the non-disclosure of the UK's hideous hi-level child abuse pedo rings networks - watch and learn.
what happens if/when we find out that our own Secret Services have known all about these pedo-rings for the last fifty years or more, and did nothing?