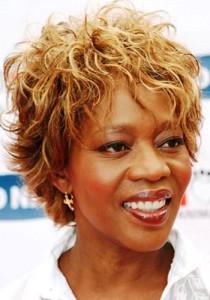 True Blood's Alfre Woodard along with other stage and screen actors Benedict Cumberbatch, Paul Giamatti and Sarah Paulson have joined the cast of "Twelve Years a Slave," the upcoming film based on Solomon Northup's novel of the same name, according to The Hollywood Reporter.
Steve McQueen will direct the film, which follows a free black man who is drugged and dragged to Louisiana and sold into slavery.
Others in the cast include Paul Dano (A Free Man of Color), Lupita Nyong'o, Chiwetel Ejiofor, Michael Fassbender and Brad Pitt.
The New Regency film is being produced by Plan B and River Road and is set for a 2013 release.
source: playbill.com