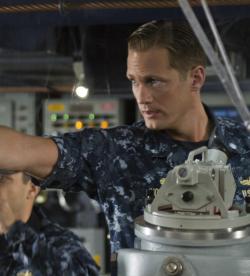 The management of  Alexander Skarsgård has confimed to Askarsgard.com that he will be attending WonderCon 2012 in Anaheim, Ca on either Saturday, March 17th or Sunday, March 18th, depending on his schedule.
The Saturday schedule of the con includes:
3:15-4:15 Universal Pictures: Battleship and Snow White and the Huntsman— Universal Pictures will present footage and special guests from two of its upcoming epic action-adventures: Battleship (May 18) and Snow White and the Huntsman (June 1). Battleship director/producer Peter Berg will be joined by two of the star's from the film, Alexander Skarsgård and Brooklyn Decker, to discuss the project. Snow White and the Huntsman's director, Rupert Sanders, will answer questions about the new movie starring Kristen Stewart, Charlize Theron, Chris Hemsworth and Sam Claflin. Ballroom, Third Level
For more info visit the WonderCon website.