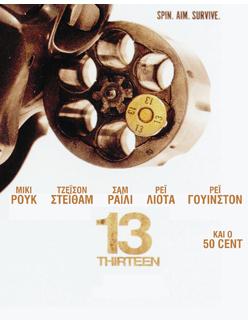 True Blood's Alexander Skarsgård's film 13 was released in March, 2010 at the South by Southwest Film Festival, and now the film is being released on DVD & Blu-Ray on November 8, 2011.
13 explores the apex of human desparation. When you have no other choice, you are bound to turn towards the deadliest game of all: lights-off-circle-shooting. Sam Riley plays the titular figure "Thirteen," a favored candidate in this fatal gamble (who looks pretty shaked up by the whole ordeal of, you know, murder and betting his own life).
Also starring Jason Statham, Mickey Rourke, Dexter's David Zayas, Boardwalk Empire's Michael Shannon, and 50 Cent, this movie will likely be the epitome of action-thriller.
source: hollywood.com and imdb.com