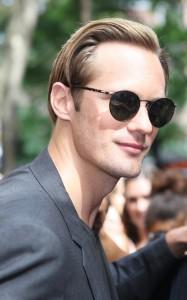 This week Alexander Skarsgård and Julianne Moore begin filming "What Maisie Knew" in New York City.
The movie is a modern version of the Henry James novella of the same name. According to IMDb, the plot revolves around unwitting 7-year-old Maisie who is caught in the middle of a custody battle between her mother Susanna, an aging rock star, and her father, Beale, a major art dealer.
Today and tomorrow (8/10- & 8/11), the film is shooting at St. Luke's School, 487 Hudson St. in Greenwich Village.
Maisie is expected to continue filming in and around the city through September 23, 2011.
source: onlocationvacations.com