True Blood's Alexander Skarsgård will be on the cover of September's, Wonderland's "Priceless" issue which celebrates all the things that money can't necessarily buy – specifically: talent, style, taste and supreme luxury.
Cover stars Kirsten Dunst and Alexander Skarsgård take the lead, talking sex, danger, nudity and apocalypse in light of their starring roles in Lars Von Trier's epic Melancholia.
The Priceless issue is available to purchase starting August 26. Below is an image of Alex's cover.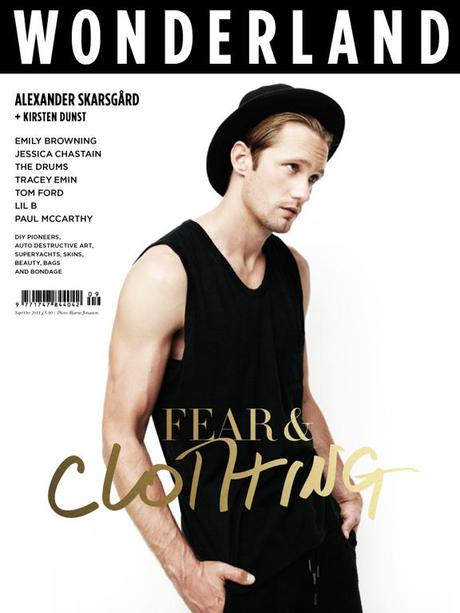 source: wonderlandmagazine.com