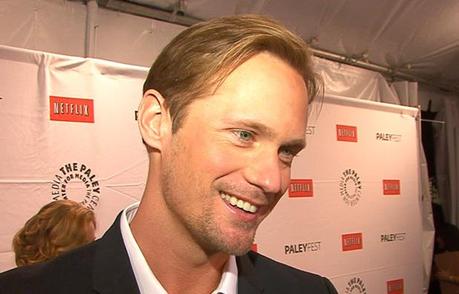 The actor behind the handsome viking vampire Eric Northman has been cast in a new movie based upon a novel by famed author Henry James.  According to the Hollywood Reporter, Alexander Skarsgård will play the new husband of Julianne Moore in the modern adaptation of the book which is set in New York City.
The film centers around a little girl named Maisy who is caught in the middle of the divorce between her rock star idol mother, played by Moore, and her art dealer father played by Steve Coogan.
Production on the comedy-drama begins in August in New York.
We here at TBFS wish Alexander the very best of luck with this project and can't wait to see the results!
Source: Hollywood Reporter.com- 'True Blood's' AlexanderSkarsgård Sinks Teeth Into 'What Maisie Knew'
Image Credit: Access Hollywood