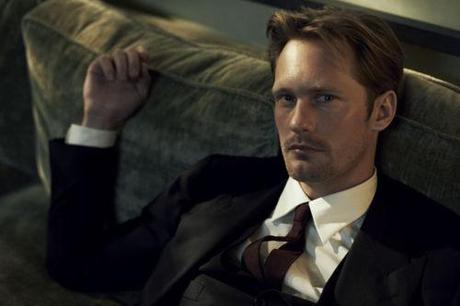 Alexander Skarsgård (Eric Northman) is currently negotiations for another film  tentatively set to start production this fall. Titled "The East," the Hollywood Reporter says that if the deal goes through,  Skarsgård would be playing the leader of an eco-terrorism group that goes after unethical corporations.
Brit Marling, c0-writer of the film would co-star.
The East would be the next in a string of films Alexander has been involved in. "Melancholia", a film by Lars von Trier will be making an appearence at the Toronto Film Festival next month. "Straw Dogs" will also be released next month, and Battleship will be released next summer.
Currently, Alexander is busy filming "What Maisie Knew" in New York.
Source: Hollywood Reporter.com-"'True Blood' Star Alexander Skarsgård in Talks to Join Thriller 'The East' (Exclusive)"
Image Credit: Vogue Magazine (US)