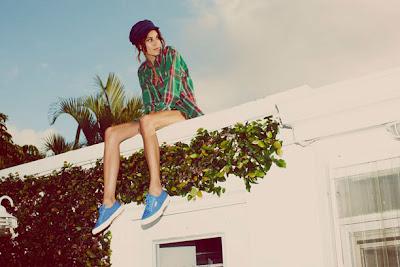 Alexa Chung in the new Campaign for footwear brand, Superga, for which she was also the Creative Director, girl got talent. 
Alexa spoke exclusively to Grazia Magazine about her new position at Supergra, where she explained her love for the brand came from memories of her mom wearing the shoes when she was just a little Chung.
Issue out today.
What do you think of Alexa's talents as an art director? 


  Image Courtesy of Graziadaily.co.uk