Alexander Skarsgard is GQ UK's Man of the Month!
The article (scans featured below) is in the December 2011 issue! If you're planning on buying this issue – look for Johnny Depp on the cover!
Special thanks to ASkarsSwedishMeatballs for the scans! Check 'em out below!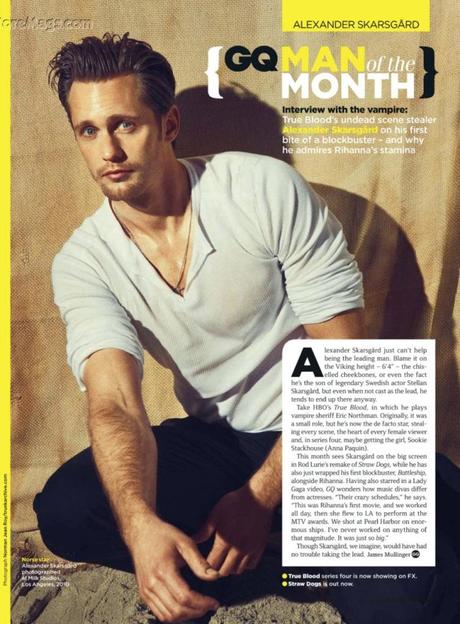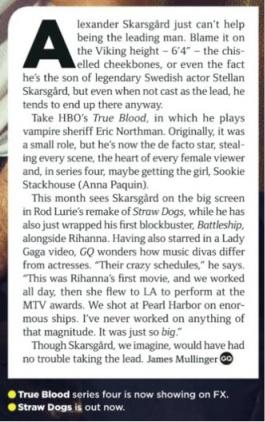 He's the man of every month, IMO!
Thoughts? Share 'em below!