Alec Baldwin Admits He's Been Sexist To Women In The Past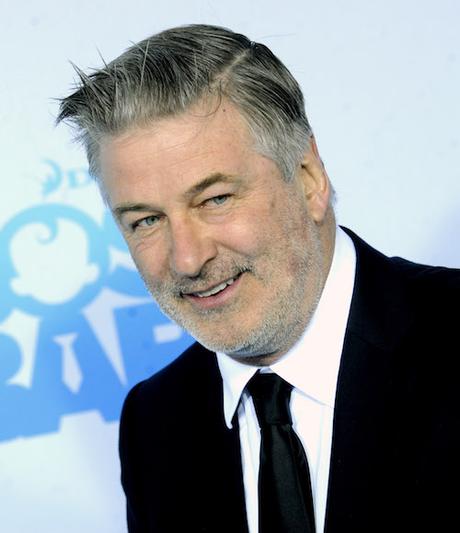 Hollywood is currently in the middle of a big, uncomfortable, but completely necessary, conversation about workplace sexual harassment and assault. Alec Baldwin was honored at the Paley Center for Media last night, and he did a little talking of his own by coming straight out and exposing his own sexist skeletons. I don't know if he was trying to get ahead of any possible accusations or what. But I'm sure your publicist thanks you for being so open, Alec.
The Hollywood Reporter says that Alec, in conversation with SNL writer/producer Steve Higgins, wanted to talk about the dozens of sexual misconduct allegations that have been happening in Hollywood recently. Alec Baldwin does a good job channeling Trump on SNL. Turns out the old Alec Baldwin sounds like he went to something called the Trump School of Dealing with Skirts in the Workplace.
"I certainly have treated women in a very sexist way. I've bullied women. I've overlooked women. I've underestimated women. Not as a rule. From time to time, I've done what a lot of men do, which is…when you don't treat women the same way you treat men. You don't. I'm from a generation where you really don't and I'd like that to change. I really would like that to change."
Alec also talked about the rumors of sexual harassment and assault that we now know were running rampant in Hollywood. Alec claims he knew, but, in sort of the same way Quentin Tarantino claimed recently, he didn't know how bad it was.
"I knew of certain things, that there were rumors of things happening to people, but I didn't necessarily know the scope, when you hear the hundreds and hundreds of women who are complaining about this. It's been a very eye-opening experience for me personally. We've got to be vigilant in a new way to make sure that everybody is comfortable and that we get the job done together that we're there to do."
Alec adds that it's not just a Hollywood problem, and that workplaces everywhere have to change to be "right and fair."
While I'm sure there are people who are 0.0% surprised by Alec Baldwin's confession of treating women like crap at work, did he really have to admit the part about bullying women? Not only is that sort of a given, but I'm not even sure that technically qualifies as an example of Alec being sexist. It's not just women who have faced Alec Baldwin's intimidating wrath: women, men, children, paparazzi, motorists, the NYPD, and so on. When it comes to bullying, Alec Baldwin is an equal-opportunity abuser.
And in other news, Alec Baldwin is going to be a father again for the fifth time. Hilaria Baldwin announced this afternoon on Instagram that she's pregnant with their fourth kid. Alec looks pissed that nobody saved him a good spot in the picture. And normally he'd respond to such disrespect by verbally popping off, but that dog looks like it's mentally warning him: "No Alec, you swore in your speech you wouldn't do that anymore."
Our Baldwinitos are getting a new teammate this spring ❤️. I'm gonna make them a special cake to tell them if it's a boy or a girl…I'll post it tomorrow midday . We are so excited!

A post shared by Hilaria Thomas Baldwin (@hilariabaldwin) on Nov 3, 2017 at 10:21am PDT
Pic: Wenn.com
Source: Alec Baldwin Admits He's Been Sexist To Women In The Past
2 total views, no views today