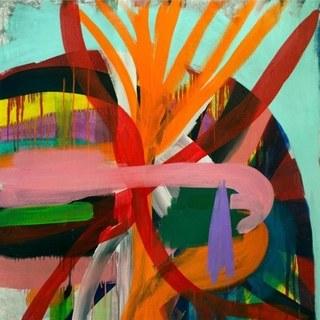 Another one of the year's most promising albums has arrived today in the form of Yak's excellent second LP 'Pursuit Of Momentary Happiness'. 
Parts bring to mind the post-punk constructions of The Fall, and Primal Scream's free jazz-influenced explorations, and there's even a guest spot from Spiritualized legend Jason Pierce on the wonderful 'This House Has No Living Room'. 'Fried' is a blistering dose of raucous, rousing post-punk ecstasy. Recorded at RAK studios, the LP also features previous Track Of The Day 'Bellyache', a heaving chunk of psychedelic rock sleaze. "I was living out the back of my £205 car, completely broke as I had put all the money we had from the label into the band" says frontman and guitarist Oli Burslem. "It really felt like the last piece of music we would ever make and that we had to put everything we had into it. That's where the last lyric "if you're going for broke just make sure you don't choke" comes from."
The Wolverhampton band are touring the UK in March and April.