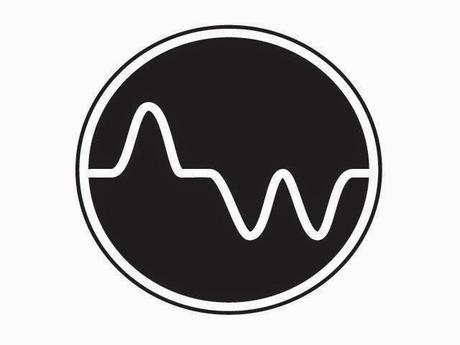 It's a grave, incisive, yet again breezy and effervescent melodic concurrence of bluesy ambience and energetic ecletic electronic layers, an intense interplay between provocative, conflicting stimulus and thrilling force of attraction: dreamy and atmospheric melodies, electrifying and elusive sound effects coalesce, are distinctively marked by both fierily and smoothly longing, expressive and dark vocalism, eventually expand and explore a new field in sound .... it's (A)n.(a)l.(o)g.(ue) W.(a)v.(e).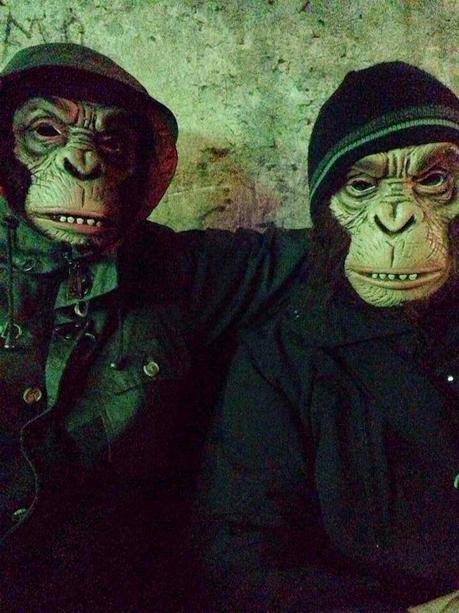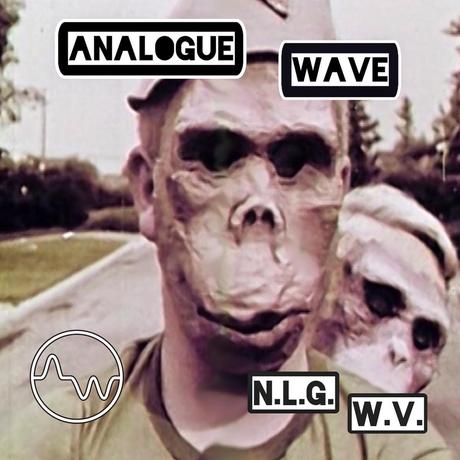 With ludic tonal ease and alluring, soulful melodic might the dublin duo Analogue Wave have introduced themselves in 2013 by unleashing an irresistibly harmonious and suspensful blend of electronic-blues blaze, excelling due to Del's hypnotising and warmly radiating vocal charm - the band's (eponymous) debut album n.l.g. W.v. launched and has made a vivid, entrancing impact on its audience. All songs featured on the record come in with haunting still tonally rebellious appeal, captivate the listener in an enthralling net of exciting instrumental momentum and voluminous, stirring vocals: may it be the seemingly menacing, gloomy and dense tonal atmosphere of 'Mezkal', may it be the dim and distant yet dynamically swirling and emotionally luring soundscape of 'Shine', may it be the dashing, futuristic electronic outline, the brisk and sentimental compostional core, the hollow, ponderous percussion finish of 'Blame' or the engrossing, oriental tonal feel, the boldly swinging instrumental layout, the vehement, hypnotically echoing vocal shaping of 'Someone Must Fall' ... 
... it's up to you to get down to the bottom of the memerizingly opaque and thrilling, poignant compositional abyss that is Analogue Wave's debut album by exploring each of its cloudy, shadily twisted corner yourself, before ...
... two musical forces - bluesy, languorous melodic depth and perkily bouncing electronic vitality - clash once more, arise from a copious and profoundly harvested field of luminous, eventful music-making, when 'Casimir', the result of both the irish pair's exuberant creativity and a succesfully run funding project, sees the day of its release on September 26th. Let's delve into the vivacious and imbuing sonic spectrum of the 11-track follow-up record to n.l.g. W.v.

,

 in advance, together now. Shall we?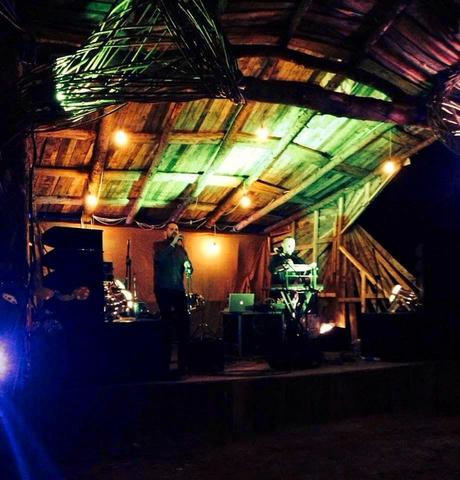 A fluid, slick stream of elusive and light electronic drops gives 'I Feel Hollow' (feat. The Resistance Choir) a deceivingly dreamy and calm direction which is soon deepened by hollow, clangorously cadenced percussions, darkened by a shady, frowningly rousing melodic haze, and thereby reveals the song's bleak, grim heart. Del's bitter, sharp still charmingly balmy vocal lead, intervowen with the sometimes faint, evocative, sometimes fervent, possessive choral harmonies add to the gloomy atmosphere of 'I Feel Hollow' and give the listeners, rightfully, tingling shivers. 
Rhythmic and jingly, now and then gravely droning beats and enigmatic, ludically piercing tonal friskiness are confronted, proceed with dim, absorbing monotony and ally with sensitive, gripping vocals of nebulous echo. 'Salo' runs smoothly, without 'eye-catching' ups and downs, yet sneaks in insistently, penetrates with a catchy, tensely hammering rhythm. 
A mediterranean feel salutes the listener when indulging in the blurry and ethereal, lively tonal hustle of 'Dead Cat Bounce', when being exposed to the song's energetically flaring and astir eclectic instrumental setting. Soothing, atmospheric and silkily flowing melodies merge with bluesy, strongly yearning still gently melting vocals that are hard to escape. And honestly, once lured in, the listener is audibly pushed and governed by the vivace nonetheless ambient melodic concourse 'Dead Cat Bounce' entails. 
Progressive and quaint, this is how 'Scatter' manifests in retrospective. Initiated with a quirky, tumultuous concentration of sound, with a sassy, deep bass signature the composition's melodic course fades out with spirited and vibrant tonal fluency, only to evoke both a placid, serene soundscape and scenery, taking the listener on an imaginative journey by picturing a tranquil grove, a light-flooded glade soundwise, by raising dulcet and meek birdsong. Shortly after such images (might) have formed in the listener's mind, they softly disperse whilst groovy beats replace them, whilst bubbly, sweeping tones, a lively, orotund horn section and dusky bass bliss take the lead, twirl in a light yet emphatic manner. 'Scatter' is a cracking, evocative track without any doubt. 
'Levan' grants the listener an eventful and opulent melodic venture: bouncy and vivid beats run with glowing nonetheless velvet verve, run into buyoant and dreamily, distantly echoing instrumental and electronic layers which set up the ascent of low-pitched, distorted and classical features: a dense, ethereal synergy of ambient keys and energetically rousing, ardently yearning string section pomp adds to the tonal depth of the song, commanding, soulful, at times strident, haunting vocals imbue it with opaque atmosphere.
Brassy, solidly clashing and jaunty percussions fueled in zestful impetus by whimsical, briskly ripening yet hollow melodic extravangance and intertwined with buzzy, breezy reggae rhythms make '
Profit
' a lucrative and rewarding composition. What makes it priceless even, is the song's forthright and hard-hitting lyricism: vigorous, firm and mistily drifting vocals tell pointedly, wordly-wise of delusion and pretension, settling a score with deceptive, deceitful people and (their) 
hypocrisy.
Fluid and nimble, brumous instrumentals twist, grow in tingly and frisky tonal velocity, leave room for captivating and lugubrious vocals to stir - 'Half Light' is a confession of inescapable personal demise and doom devoid of bitterness and regret.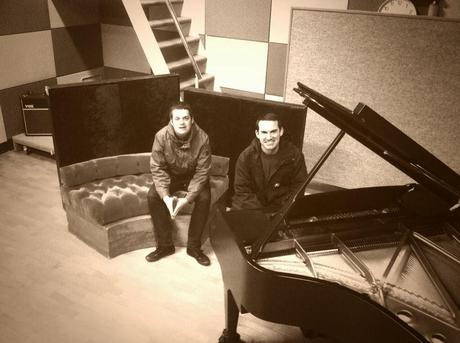 Reverberative, ponderous drum beats, powerfully chinking cymbal and languorous electronic gimmicks establish the oppressive and bleak melodic atmosphere 'It's Never Free' builds on. Sorrowfully howling and urgent vocals of gentle breeze still of compelling, dazzling harmonies lure, slowly grip with fragile urgency, accentuate the song's abundant and complex, bluesy soundscape. 
Whilst the suspenseful and sonorously blazing, however elusively whispery and subtly stiffling melodic progression spellbinds already, it's the linguistic, abstract and experimental approach of 'Deireadh' that challenges, excites the listener to the core due to its celtic, mystic feel and its engrossingly staged playing with the irish language. A daring but enthralling compositional endeavour, ready to strike a chord with an approachable audience. 
As vivacious and ludic as videogame soundtracks, 'Solution' draws the listener into the charming and colourful compositional realm of playful keys and fluttery, sweeping beats, complements its overall melodically tingling, bracing sound though with both faint and cloudy, expressive and vibrantly humming vocal layers. Level up! 
Furnished with a turbulent and bouncily winding instrumental pith, bedimmed by a 
perilous and uneasy gust of
 stinging but airy tonal echo, a dinning and hazy melodic arrangement unfurls, drifts coupled with obscure, conjuring vocal murmur and surges sumptuously inch by inch. 
'Sustain' is an imbuing, poignant track and due to its excitingly piercing symbiosis of strong vocals and powerful lyrics, it allows the listener to experience a mesmerizing and intense musical event. 
Analogue Wave's second album 'Casimir' will be available for purchase from the 26th of September on. Pre-order/get it here.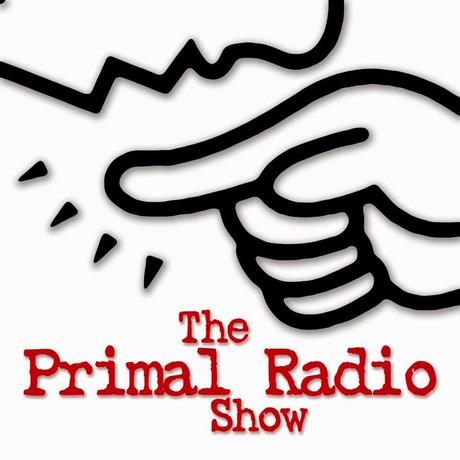 Make sure to give Del Chaney's podcast The Primal Radio Show a listen as well as to have a gander at the podcast's website, offering ambient, haunting playlists - shoegaze, dreampop and noise rock galore is promised - and thorough, knowledgable reviews. 
Reach out & listen to Analogue Wave on ...
.. twitter ...
.. facebook ...
.. soundcloud ...
.. bandcamp ...