Are you looking for Albacross black friday cyber monday deal ? You got the best discounts running on Albacross Black Friday offers, Albacross is offering 30% off for 3 months with the coupon CYBERBUNDLE.
It's valid from Nov 22nd till Nov 26th.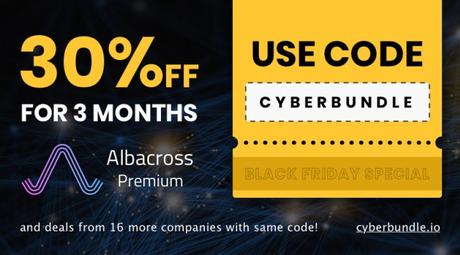 Albacross is a lead generation service for B2B that tracks who visits your website and get the information from which company they are. After, you can use this information in the sales process along with the detailed company info, including email addresses and phone numbers. Albacross is also featuring a Zapier integration, that allows you to transfer your leads to almost any CRM or set up the real-time notifications about the new leads via your preferable channel.