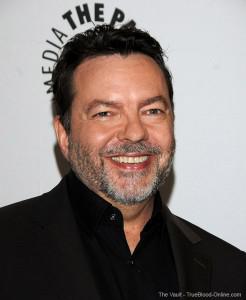 True Blood's executive producer Alan Ball has revealed that he has not yet signed up for a fifth season of True Blood.
The show's fourth run premiered at the weekend but Ball told TV Line that he is still in talks to remain on the series next year.
"I'm negotiating," he explained.
Ball also revealed that he is confident about the future of True Blood even though it has not yet been officially renewed for a fifth season by HBO.
"There are no plans for this show to end," he said. "I'm pretty sure there will be at least one more season, if not more. It seems like it has a lot of life in it still."
source: digitalspy.com