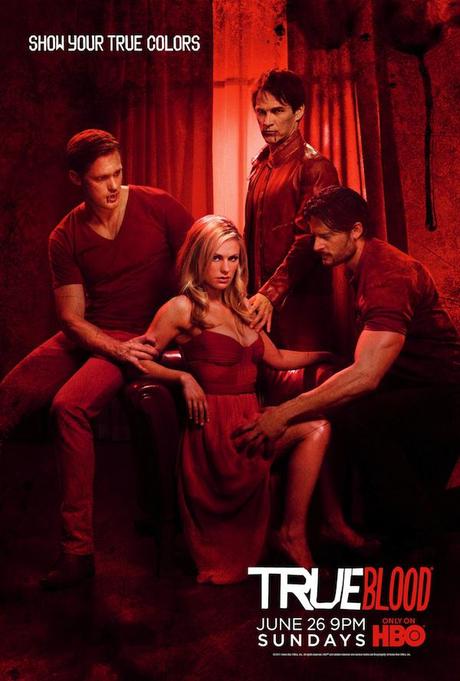 Alan Ball throws some extra fuel on the Team fires when he gives away a few season 4 spoilers in TV Guide Magazine's Summer Preview.
"There are two factions at war: vampires and another fueled by witchcraft and power over the dead," says creator Alan Ball. Battles go down and Sookie's lightning-bolt-shooting fingers strike again. "We see her use her powers," Ball says of Anna Paquin's steel magnolia. "Other people see that too, and it's going to complicate things." She's not the only one releasing her inner magic. Tara and Lafayette get mixed up with Wiccan medium Marnie (Fiona Shaw). And witches cast a spell on Eric: "Sookie will see a different Eric," Ball says, but she's still feeling heat with Bill and Alcide. "From the Team Eric, Team Bill viewpoints, one of those teams will be happy, one won't."
Good thing we are all Team True Blood!