This is one of the finest alabaster bowls to have survived from ancient Egypt. It was originally made of a single piece of alabaster although it was found in several parts.
The bowl has a flat bottom, relatively high body, and a slightly thickened rim.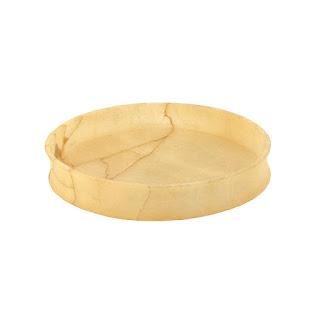 Although the bowl is not inscribed or bears any relief, its position among the tomb equipment of King Tutankhamun, and the elegance of its design, suggest that it was intended to be a funerary object rather than an object for daily use.