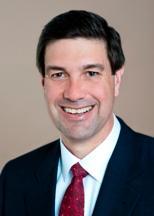 Rob Riley
Rob Riley, the son of former Alabama Governor Bob Riley, had an extramarital affair with a lobbyist that led to a number of personal and political complications, sources tell
Legal Schnauzer
.
Liberty Smith Duke, a lobbyist based in Clanton, Alabama, had an affair with Riley about six years ago. Riley, a married father of four, heads the Riley Jackson Law Firm in the Birmingham suburb of Homewood. But he is perhaps best known as a major Republican political figure in our state for almost two decades, playing key roles in his father's campaigns for the U.S. House of Representatives and the Alabama Governor's Office.
The reports about an extramarital affair, and the ugly repercussions from it, raise new questions about the ethics of a political family that has claimed to be opposed to abortion rights, gambling, and other cultural issues on moral grounds.
It also raises new questions about a political son who is seen as a possible future governor, even though he already has a checkered ethical past. Rob Riley's slippery grasp on matters of right and wrong dates at least to 1996. That's when he engaged in campaign-finance irregularities, on his father's behalf, and eventually
received a $10,000 fine from the Federal Elections Commission
.
The latest revelations could prove to be far more damaging than the FEC case to any future political hopes Rob Riley might have. In a pair of telephone interviews with
Legal Schnauzer
, Riley admitted knowing Liberty Duke, but denied having an affair with her. During our conversations, Riley angrily hung up on me three times.
Liberty Duke did not respond to a voice message, seeking comment.
Our sources do not have an exact time frame on the Riley/Duke affair, but it appears to have happened between 2005 and 2007. That means it likely was going on during the criminal prosecution of former Democratic Governor Don Siegelman, a case that Rob Riley reportedly helped launch.
Who is Liberty Duke? For 2012, the Alabama Ethics Commission lists her as a registered lobbyist for the following entities: Benjamin Gordon Main Sr., ERIS Inc., MedImmune, and Pinnacle Networx Inc.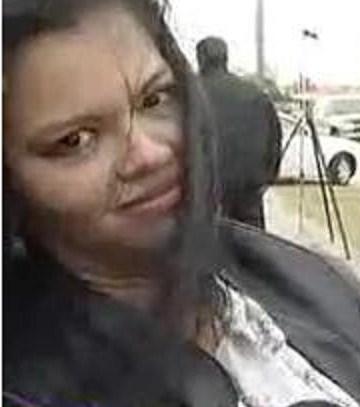 Liberty Duke
Alabama Secretary of State records show her as the registered agent for ERIS Inc., a consulting company that was formed in 2002, with an office address of 1155 Co. Rd. 368, Verbena, AL.
Lobbying records from 2002 show her clients as Advanced Technology Systems Inc., Benjamin Gordon Main, Sr., ERIS Inc, Omnilink, Sepracor Inc., and Town of Dauphin Island.
Why should messiness in Rob Riley's personal life matter to everyday Alabamians? Let's consider some of the stories in which he has played a prominent role:
*
The Congressional Campaign-Finance Scandal of 1996
--The Republican Party launched a $3-million advertising blitz aimed at  bolstering its candidates in the closing weeks of the 1996 election. The plan was financed by contributions from wealthy donors to a company called Triad Management Services. An investigation
unmasked the plan as a money-laundering scheme
, and Rob Riley was fined for making and accepting excessive contributions.
*
The Plot to Launch a Political Prosecution Against Don Siegelman
--Former Alabama GOP operative Jill Simpson testified under oath before Congress in 2007 that Rob Riley told her an offer had been extended to former Alabama Governor Don Siegelman to drop a criminal investigation in exchange for his decision not to contest Bob Riley's razor-close electoral victory in the 2002 governor's race. Simpson also testified that Rob Riley was on a conference call in which key Alabama Republicans discussed a plan to launch a bogus prosecution against Siegelman. Rob Riley later would file an affidavit, claiming "I have no memory of being on a phone call." Meanwhile, Simpson produced phone records showing that a call took place at the time she had indicated.
*
Medicare Fraud and Performance Group LLC
--Rob Riley best is known as a lawyer and politician's son, but he also is a business owner, heading a physical-therapy company called Performance Group LLC. A whistleblower named Ingrid Awtrey Law claimed in a 2008 federal lawsuit that Riley's company engaged in widespread Medicare fraud, including forgeries of physician signatures.
*
Indian Gaming Money and the Battle Against Non-Indian Gaming
--Like his father, Rob Riley long has claimed to be opposed to gambling, on moral grounds. But newspaper reports last fall showed that Rob Riley helped funnel Indian gaming money to an organization that fights non-Indian gambling facilities in Alabama. Both Riley and A. Eric Johnston, the director of Citizens for a Better Alabama, claimed they did not know the $100,000 came from Indian gaming sources. But veteran Montgomery journalist Bob Martin caught Johnston in at least one clear lie about the money, calling into question the validity of most everything he and Riley have said on the subject.
Numerous published reports indicate Rob Riley has only a casual acquaintance with the truth in his public life. Now, we learn that his personal life also has been riddled with dishonesty.
Riley's wife, the former Leslie McLeod, of Lineville, Alabama, has knowingly or unknowingly suffered. So have Liberty Duke and Rob Riley's Republican colleagues.
That's because the affair led to some complications that are ugly, indeed.
(To be continued)